Anas Jwaied, Vice President and General Manager for Emerging and Growth Markets at Micro Focus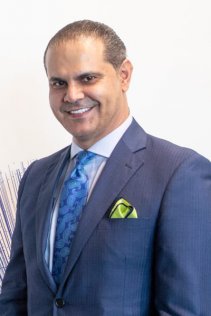 Increased security and data resilience are key motivators for organisations looking to migrate mission critical data and services to the cloud. However, complex hybrid multi-cloud environments coupled with a steady rise in malware attacks can spell disaster if environments are not managed appropriately.
Moreover, high-value assets like identities, applications and data are particularly vulnerable during times of transformation and migration. While the intent to move to the cloud may be fueled by a need for greater security, the migration itself can become a security liability without robust analytics and protection.
Threat surfaces have further expanded this year, as cyber criminals vie to take advantage of newly-remote workforces and data that is often scattered throughout multiple environments. And no one is immune to these attacks. Indeed, the UAE's Telecommunications Regulatory Authority responded to 77,000 cyber-attacks in the UAE Federal Government this May – more than double the number from the previous month.
An attack on critical infrastructure and data can be devastating for any business. In this rapidly changing environment, strengthening your cyber resilience with advanced solutions that accelerate issue resolution during and after a cloud transformation is critical.
Solutions that allow the IT department to intelligently adopt security measures to protect identities, application, and data are a key component to hybrid cloud management. Organisations need to detect insider threats as well as advanced threats from bad actors looking leverage new vulnerabilities.
Micro Focus has been helping organisations secure their digital transformation journeys for nearly four decades. Our hybrid cloud management solution, HCMx, helps businesses navigate cloud migrations and emphasises the importance of security during and after the move to the cloud. HCMx provides end-to-end cloud migration management, and is based on a five-step lifecycle: Plan, Build, Deliver, Run, Secure.
Our solutions accelerate detection and response times, and help you evolve and sustain your security postures throughout the migration lifecycle. Solutions within the HCMx suite employ all the data within your security ecosystem, and create a feedback loop that constantly analyses new threats and adapts and revises enforcement, governance and policies to meet new demands.
Fortify from Micro Focus shifts application security testing left to accelerate issue resolution and eliminates security vulnerabilities earlier in the service lifecycle and supports both legacy and modern applications. NetIQ protects users and devices with a unified identity and access management platform. Voltage focuses on data, maintaining data privacy with secure collaboration, analytics and reporting. Finally, ArcSight leverages SIEM and SOAR to quickly detect attacks and respond and real time.
This suite of solutions allows users to intelligently adapt cybersecurity measures, arming organisations with the ability to address current security challenges and prepare for threats in the future.