2020 is set to be a monumental year for Dubai as the city plays host to the World Expo. Drawing inspiration from Expo 2020 Dubai's theme, Avaya too is set to bring together its elite group of partners from across our international region to connect minds and discuss the innovation and strategies that are creating the future of customer and employee experiences.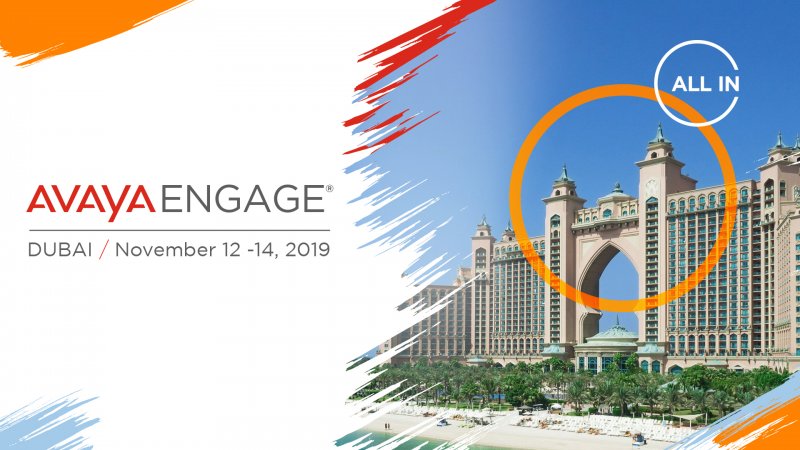 That's why, we've dedicated the entire first day of Avaya ENGAGE 2019 to hosting our Partner Summit. We are excited to use this premier event as a platform to take our valued partners on a journey and provide a deep dive into the exciting partnerships and programmes we have unveiled this year.
Those of you who attended our partner summit in Dubai last year, will no doubt recall our clear emphasis on cloud. Through 2019, we have doubled down on our promise of empowering our channel partners to more easily roll out cloud-based solutions. So, in addition to giving you the opportunity to be among the first to hear and experience new solutions, partnerships and initiatives, the Avaya Partner Summit will focus on giving you a clear view of how you can build a robust and sustainable cloud practice with Avaya.
Central to this will be the insights we share into Avaya ReadyNow, and our partnership with Microsoft that we announced at GITEX 2019. The recently debuted ReadyNow Contact Center (CC) and Unified communications (UC) offering empowers you to provide your customers the security, privacy and flexibility of the private cloud with the agility of public cloud and local data sovereignty. Similarly, our landmark partnership with Microsoft will make Avaya IX-CC, our next generation Contact Center as a Service platform, available on Azure, hosted in Microsoft's cloud data centres.
Staying with cloud, you will get firsthand insights onto Avaya Spaces (previously known as ZANG), as well as hands-on sessions on the power of the Avaya CPaaS.
But Avaya Partner Summit 2019 isn't just about showcasing the great strides we have made over the last year. After all, our success is inextricably linked to that of our valued channel partners, several of whom have demonstrated noteworthy proficiency and service excellence. We hope that honouring these partners at our Awards gala, will not only serve to give them due recognition for their incredible work, but also inspire our entire channel community to strive for greatness.
We're fully committed to our partner community and can't wait to host you at Avaya Partner Summit 2019. We hope you are 'All In' as well! To register, please visit: https://news.avaya.com/avaya-engage-dubai-index