In collaboration with Huawei, Deloitte has published a new whitepaper discussing how key features of 5G can synergise with other technologies to enhance the effectiveness of pandemic prevention and treatment, as well as drive the digital transformation of healthcare systems in response to major public emergencies.
The whitepaper, titled "Combating COVID-19 with 5G: Opportunities to improve public health systems", analyses examples of COVID-19 control and treatment in China to ascertain the data demands of different stakeholders during major public emergencies. As well as presenting these findings, the report discusses how key features of 5G—such as high-speed connection, large arrays of connection points, low latency and expansive data bandwidth—can synergise with big data, AI, and the Cloud technologies to enhance pandemic prevention efforts. These features can address data transmission challenges during an epidemic, as well as open up possibilities for fresh ideas and new treatment methods.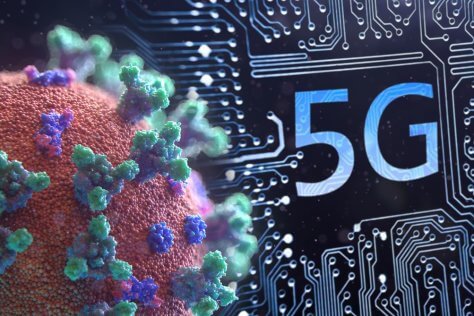 Amongst its findings, the whitepaper notes that the effectiveness of communication and data exchange has been essential in screening for infected individuals and controlling the outbreak. Robust mobile network infrastructure like 5G is also enabling continuous remote monitoring and diagnosis during patient transfers, and is supporting thermal imaging for contagion monitoring. Supporting pandemic monitoring platforms, natural disaster command centres, and remote medical consultation are three additional applications of 5G that can be taken advantage of after the rapid escalations of COVID-19.
Ultimately, healthcare systems with access to 5G connectivity have benefited from improved response times, patient monitoring, data collection and analytics, remote collaboration, and resource allocation. It sets an example for building digitalised, data-driven, and cloud-based public emergency-response platforms.
The whitepaper notes that the success of 5G applications in the public health domain could inspire businesses in other sectors to leverage 5G's popularity and explore new applications of the technology in smart city management. These may include manufacturing resource allocation to environmental protection and transportation systems maintenance.
Huawei has been leading 5G expansion in the Middle East as part of the first wave of deployments worldwide, and is focusing on vertical industry, ecosystem, and 5G talent development in 2020.