Usage of augmented reality, to improve, enhance, and simplify healthcare practices, has gained momentum, and promises to grow at a fast pace in the region as well, explains Pavel Makarevich, Product Manager at Proven Reality.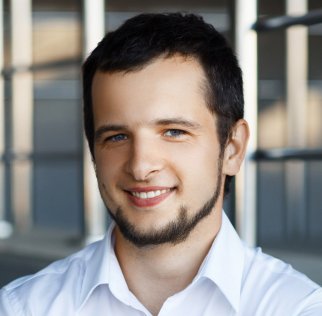 Augmented reality represents one of the most promising digital technologies for the healthcare industry. So how does augmented reality work? A device like a phone or tablet produces a live view of a physical, real-world environment which is overlaid or augmented by a computer-generated sensory input. This could be sound, video, graphics, or GPS data. In future, it is expected that such overlays or augmented reality would be a built-in feature inside digital contact lens.
Augmented reality does not detach the user from their real world and ongoing situational awareness. Information and data are rapidly overlaid on the visual image visible to the user. Virtual reality, its nearest form of a similar digital technology, on the other hand builds a 3D world inside a head-mounted display, detaching the user from their real world. It is this difference that makes augmented reality, and its use cases demonstrate a rapid pace of adoption in healthcare.
According to MarketsandMarkets, the usage of augmented and virtual reality in healthcare is expected to grow from $0.8 billion in 2017 to $6.5 billion by 2025, at a CAGR of 31% between 2017 and 2025. Increasing availability of connected devices in healthcare, investment in augmented and virtual reality healthcare, and need to reduce healthcare costs, are primary drivers for its growth.
Use cases of augmented reality using head-mounted displays in healthcare include pre-hospital medical care, nursing care, and medical treatment in hospitals. Augmented reality smart glasses are expected to be in demand to support these use cases.
Research scientists are in the process of developing head mounted displays to improve efficiency of surgical processes. The video optical see-through surgical system is a head mounted medical visor, that superimposes a patient's X-ray images with anatomy in 3D.
Medical practitioners are aware of the importance of precision in surgical procedures. Augmented reality surgery superimposes a computer-generated image on a surgeon's view of the operation. It provides a composite view of the patient's internal anatomy with a computer-generated overlay enhancing the experience of the surgeon. Moreover, training surgeons on specific surgical procedures is time consuming and expensive. Augmented reality can help surgeons to perform surgeries with increasing precision.
Major players providing augmented and virtual reality solutions for healthcare include Google, Microsoft, DAQRI, Psious, Mindmaze, Firsthand Technology, Medical Realities, Proven Reality, Atheer, Augmedix and Oculus VR.
Some examples of the augmented reality applications available in healthcare include:
Pain Management VR app: This application is available for access through an all-in-one healthcare platform designed by Proven Reality. The app offers pain relief to patients, both adult and pediatric, after short and mid-term procedures and manipulations.
Auscultation VR app: The Auscultation VR app is designed to simulate a diagnostic environment, allowing medical trainees to access real-time training without an actual patient or mannequin.
AED4EU: This application helps everyday users provide aid to an unresponsive person requiring a defibrillator.
EyeDecide: Ophthalmologists can simulate impact of a prolonged eye disease on the vision of a patient through a device camera.
AccuVein: A scanner overlay helps nurses penetrate the vein in the first stick, a common challenge amongst kids and elderly.
Medsights Tech: This application recreates tumors through 3D representation, improving the surgeon's ability to perform a surgery.
HoloAnatomy: Using Microsoft's HoloLens Headset, medical experts can see anatomy through a dynamic holographic model.
Most parents feel their younger children are whiling away their cognitive time with devices. However, imagine children using an augmented reality application that has been built to be used with LEGO. They would be highly motivated to build what they imagined, driving their hand and eye motor skills to complete what they have visualised.
To jumpstart the adoption curve and gain early benefits of its usage, healthcare professionals and hospitals should partner with specialists in building such augmented reality applications that can elevate the healthcare facilities offered by them. This will allow them to access ready to use products as well custom development services from the specialised partner.