China's Huawei Technologies has overtaken Apple as the world's second-biggest smartphone seller in the June quarter, data from market research firms showed.
Huawei has gained ground in Europe and expanded its lead in China.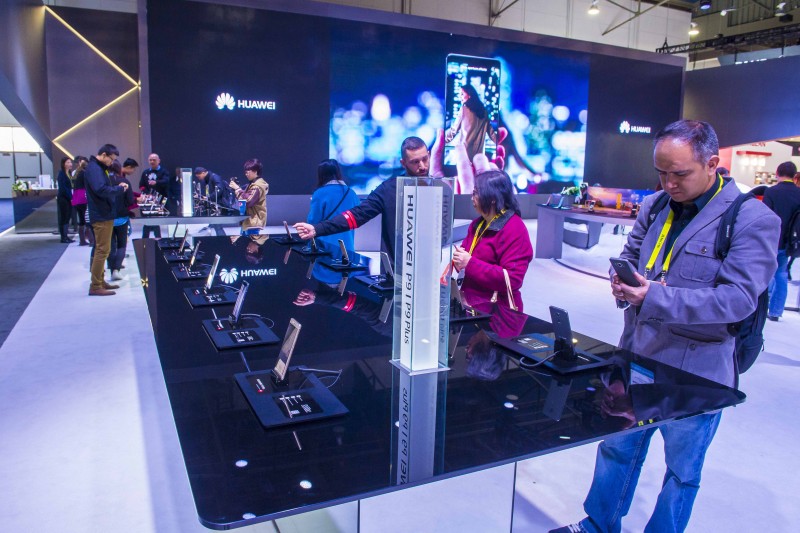 According to analysts, the estimated rise in market share comes as a slowdown in the world's biggest smartphone market, China, eased.
Huawei has also managed to get ahead of rivals by selling more feature-packed phones, reports said.
"Huawei is shifting to more value-added models, by launching new flagship smartphones with the latest features. Huawei's P20 Pro is the first flagship smartphone model to be equipped with triple cameras, beating competitors to market," IHS Markit analyst Gerrit Schneemann said in a note.
According to IHS and Strategy Analytics, Huawei grabbed more than 15 percent of the globalsmartphone market over April-June, overtaking Apple's roughly 12 percent and just behind Samsung Electronics' nearly 20 percent share.
Meanwhile, preliminary IDC data noted that Huawei shipped about 54.2 million handsets for the quarter, registering a 40.9 percent on-year growth. Meanwhile, Apple shipped about 41.3 million units for 0.7 percent growth against the comparable year-ago period.
Data from Canalys, which estimates industrywide smartphone shipments in China topped 100 million in the second quarter from 91 million in the first, shows Huawei grew its share of the home market by 6 percentage points on year to a record 27 percent.
The Chinese market is key for Huawei as it has come under fire from the United States, Australia and other nations over concerns it could facilitate Chinese government spying.
The company has been virtually shut out from the United States with no major carriers selling its smartphones.
Huawei has denied it facilitates spying and has said it is a private company not under Chinese government control and not subject to Chinese security laws overseas.