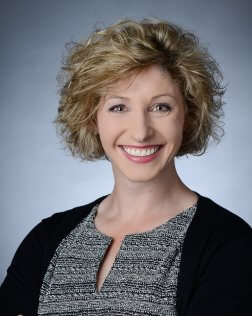 IFS, the global enterprise applications company, has announced that it is participating in Telecoms World Middle East Virtual 2020, which will be held from 13th – 14th October 2020. As a silver sponsor for the online event, the company will highlight evolving industry trends and flagship IFS Service Management solutions among other insights.
As one of the key speakers on the first day of Telecoms World Middle East Virtual 2020, Marne Martin, President at IFS Service Management Business Unit, will shed light on how businesses can accelerate their digital goals and amibitions with Artificial Intelligence (AI).
Martin's presentation, titled 'Accelerating Growth and Moving Past COVID with Artificial Intelligence', will explore how organisations can place AI at the heart of their digital transformation strategies and make the technology central to their long-term success. Through business best practices, and smart technology adoption, Marne will illustrate how businesses can thrive in a post-COVID service landscape, set themselves up to manage any future uncertainty, and lead with transformational service experiences.  She will further discuss how AI can aid in a higher rate of digital success and enhanced customer experiences for the telco industry.
Marne Martin, President at IFS Service Management Business Unit, said, "Artificial Intelligence is a key enabler for digital transformation projects. Over the past several months, service businesses have shown their resilience and their willingness to adapt, helping them survive. Looking ahead, businesses will need to make smart decisions in order to move past the current crisis, build a system of operational efficiencies, and use those gains to win, serve, and retain newly-empowered customers."
"We deliver unmatched service capabilities to our customers supporting them to deliver amazing customer experiences and outcomes.  Service is complex and to achieve first time fix, predictive maintenance and asset uptime goals, IFS is a leader optimising people, parts and processes to drive exponential growth via digital transformation for our customers.  Service Matters Always at IFS, and our customers need and expect a vendor that is a partner driving their service revenue and capabilities forward via software, emerging technologies and the use of data," Martin added.
Martin will also share insights into how the company addresses challenges faced by the field service industry through market-leading offerings such as IFS Field Service Management (FSM).
IFS offers world-class scheduling and optimisation along with unrivalled breadth in service management capability. The company's objective is to equip service management industry businesses to tackle even the most complex use cases and choose between cloud or on-premises deployments through its FSM solution.
"AI can power automation of work order lifecycles resulting in seamless workflow and enhanced customer experiences. Telecoms World Middle East serves as the ideal platform for IFS to showcase our industry-leading offerings such as our flagship FSM solution," added Martin.
IFS Vice President Services Management Andrew Vlachiotis will feature in the panel session titled 'The Internet of Things as a path to growth – a transformative industrial revolution for telco companies.' The panel will discuss IoT industry trends and the key role it can play for business growth for the telecom sector.
Senior executives from the company will also be available from its virtual booth at Telecoms World Middle East Virtual 2020, to share global success stories and interact with customers and partners through live virtual networking sessions.