Mubadala-owned Injazat Data Systems is showcasing its portfolio of services driving digital transformation across Middle East organisations at GITEX 2018.
A number of offerings are on display at the firm's stand in Sheikh Saeed Hall, including the Incloud platform – which has extended its capabilities with more automation and orchestration, enabling full flexibility for customers to provision workloads both on-premise and in the cloud whenever they need to, said Isam Omran, director of products at Injazat.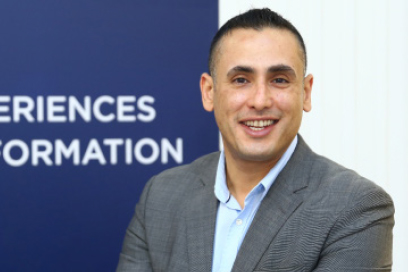 "We're also focusing on our cyber defence product offering at this year's event. We've spent the last 12 months strengthening its capabilities to include endpoint security-as-a-service, endpoint detect and respond, and network traffic analysis, enabling full visibility across the board," he said. "We're looking to incorporate user behaviour analytics into the platform in the next 12 months."
Digital transformation is at the core of Injazat's GITEX strategy this year, and is reflected across each and every product on display at the company's stand, according to Omran.
"Our DX Advisory portfolio, which encompasses the products I have already mentioned and includes our offerings involving emerging technologies such as AI and Blockchain, alongside our innovations in virtual reality, all contribute in helping our customers work towards their digital objectives," he said.
He went on to add that Injazat is expanding its artificial intelligence services, and is currently undergoing efforts to build and develop more cognitive solutions.
"The low hanging fruit for our customers is to conduct customer interaction through natural language," he said. "But this must go beyond basic chatbots. Instead, we're looking to develop solutions that can respond using natural language, but then take further action in response to certain use cases."
In addition, Injazat is spotlighting its smart city initiatives at this year's event, including its Hasantak integrated fire alarm system, in collaboration with the Ministry of Interior.