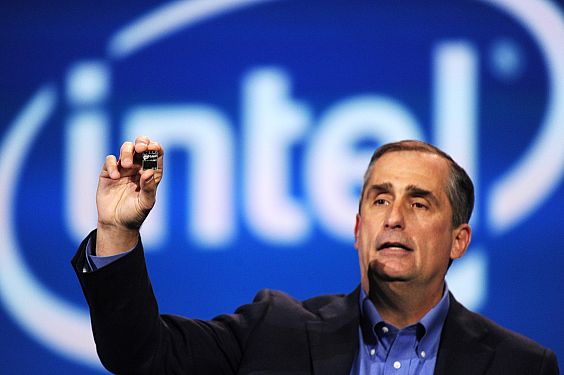 Intel's CEO Brian Krzanich resigned on Thursday after an investigation discovered he had a consensual relationship with an employee in breach of company policy, reported Reuters.
The head of the largest US chipmaker is the latest in a line of men in business and politics to lose their jobs or resign over relationships viewed as inappropriate, a phenomenon highlighted by the #MeToo social media movement, said Reuters.
Krzanich had led Intel in a competitive market against rival chipmakers over several decades and he also presided over a series of high-level executive departures.
The change in leadership comes as Intel expands beyond personal computers and servers into areas such as artificial intelligence and self-driving cars, where smaller competitors including Nvidia are strong. Qualcomm leads in the mobile chip market.
The board named chief financial officer Robert Swan as interim CEO and said it has begun a search for a permanent CEO, including internal and external candidates.
"An ongoing investigation by internal and external counsel has confirmed a violation of Intel's non-fraternization policy, which applies to all managers," Intel said in a statement, declining to give any further information about the probe, Reuters reported.
The company's board was informed a week ago that Krzanich had a mutual relationship with an employee in his chain of command in the past, according to a source familiar with the matter who asked not to be named, said Reuters. The relationship began before Krzanich became CEO in 2013 and ended several years ago, the person said.