The real-time IT management company ManageEngine is taking part in GITEX for its 12th year – and it has plenty of interest to showcase in 2018.
A key focus of the company this year is its cybersecurity products, with a number of key innovations being highlighted.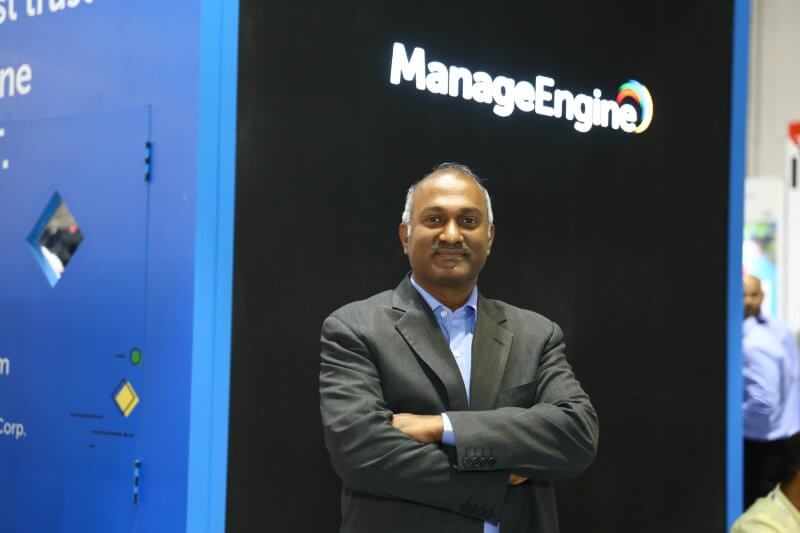 Among them is Active Directory (AD) Auditing, which ranges from pinpointing insider threats to monitoring user logons to creating audit reports. User-behaviour analytics is one of the techniques employed to monitor systems as part of AD Auditing.
"It helps the IT manager to understand the behaviour of the users in the network and find out whether there's any abnormality in the behaviour … whether there's any alarm about risk," said Nirmal Kumar Manoharan, regional director – sales for ManageEngine.
"The real value of this system is that it's not going to have too many false alarms."
ManageEngine has an impressive list of clients that includes six of the top 10 GCC banks and three of the top five airlines.
The company is part of the Zoho Corporation and it offers over 90 solutions to its more than 180,000 customers worldwide.
This is the company's 18th year of activity in the Middle East and, said Manoharan, it operates in the GCC largely through about a dozen partners.
"Each will have 10 to 15 people, most on the engineering side. They are the eyes and ears for us in the market. Some of them have been with us for more than 12 years," he added.
One solution ManageEngine is highlighting at this year's GITEX is Browser Security Plus, which helps to secure threats emanating from browsers.
"If you look at today's user pattern, you will find that more and more people are accessing applications through the browser. Which means the browser is building on the key areas through which security loopholes can occur," said Manoharan.
"It could be an extension to the browser, sending any information out, that could lead to data leakage, or ransomware inside the plug-in. The browser has to be protected.
"We have a product that will ensure any security policy the company has can be enforced automatically."
Another capability that ManageEngine has on show at GITEX is the addition of artificial intelligence (AI) to its existing endpoint management solution.
"We're adding AI capability to it where your activities can be driven by a voice command," said Manoharan.
"You can ask what's the number of patches that has been done or how many devices are with my WiFi. This AI technology comes from our research and development centre, ManageEngine Labs. We try to take technology from the ManageEngine Labs and put them onto the various products that we have here."