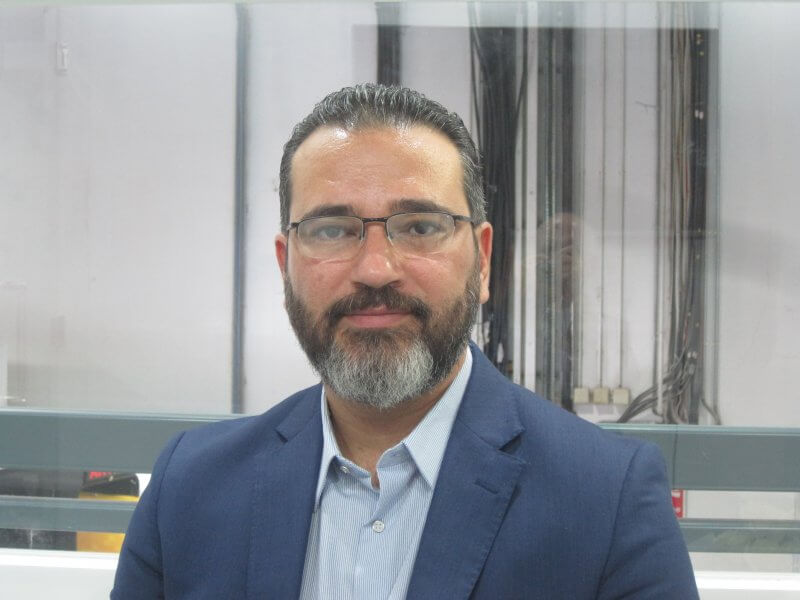 Enterprises are moving fast to make use of the cloud, but the result can be an increase in complexity thanks to the creation of a multicloud environment, when enterprises select different cloud providers for different functions.
Juniper Networks is looking to strip out some of the difficulties that comes with this set up through its Contrail Enterprise Multicloud package, which aims to help companies to develop a single, cohesive infrastructure.
This is one of the key solutions that Juniper Networks has been promoting to customers at this year's GITEX.
"We're focusing mainly on the multicloud. The multicloud is a clear pathway to achieve the simplicity most providers are looking for; it is becoming a very important solution for customers," said Fayez Eweidat, Juniper Networks' regional sales director for Middle East, Turkey and Africa.
"We have a multicloud solution for service providers, and now we're offering that to enterprises as well."
Juniper Networks' "simple solution" could, said Eweidat, "remove a lot of headaches" associated with dealing with the multicloud.
Founded in 1996, Juniper Networks is headquartered in Sunnyvale, California, and has offices in cities including Dubai, Riyadh, Istanbul, Islamabad, Johannesburg and Cairo.
Eweidat, who is based in Dubai, where the company's regional office is located, was keen to emphasise the cutting-edge security technology being offered by Juniper Networks' multicloud solutions.
"The other thing is security, we're removing the human factor from responding to security threats. We're automating security responses," he said.
"We're building the automation of security within our products. This is helping customers to be more ready to whatever threats they may face. We're removing this human part and letting the network take the action.
"Security is a very important topic. No one can close their eyes to it. People have to be considering security in whatever they're doing."
A key overall message from Juniper Networks at this year's GITEX is, said Eweidat, that the company is taking the knowledge and experience that it has gained through its work with service providers, and putting this expertise in front of enterprises.
"People should realise Juniper Networks is not just for service providers. We're putting so much emphasis and focus on enterprises as well," he added.
"It's realising that, more and more, the enterprises are more important. We used to have shared products for service providers and enterprises that were mostly built for service providers. Now we're bringing products for enterprises. This is very important."