CNME Editor Mark Forker spoke to Corey Sanders, Corporate VP for Microsoft Solutions during his recent visit to Middle East, in a bid to find out how the US technology powerhouse is driving digital transformation for all.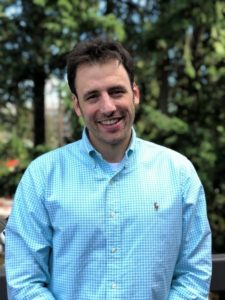 Artificial intelligence has become an important an integral part in any Digital Transformation agenda. So ubiquitous is it that consumers cannot buy a product without being confronted by AI's ability to suggest something else they might enjoy; and companies cannot produce those products without suggestions of optimisation by business software suites.
"Data reigns in the era of data creation," said Corey Sanders, Corporate VP for Microsoft Solutions. "AI and Machine Learning capabilities are fuelling possibilities to fundamentally change business models. If you have enough data, the insights that lie beneath it will delight, inspire and empower you."
Sanders believes that AI is the cornerstone of the intelligent cloud and digital transformation – the ability to engage customers, empower employees, optimise operations and reinvent products and services. But Microsoft has long been one of surprisingly few voices in the technology industry to highlight a problem with AI – that left unchecked, it can lead to undesirable outcomes, not the least of which is job displacement.
"Microsoft is a strong proponent of what we call the democratisation of AI," said Sanders. "Every technology company and corporate and government stakeholder has a role to play in ensuring that the power of AI reaches everyone – that nobody is left behind. There should be no AI vacuum, and we need to work together to ensure that."
Microsoft launched an initiative called FATE (fairness, accountability, transparency and ethics) to study the complex social implications of AI and its derivatives. The company hopes the scheme will someday form the pillars of an industry-wide standard on AI adoption.
The company also finds itself at the forefront of a struggle to plug the regional AI skills gap, skilling, upskilling and reskilling novices and professionals alike in aptitudes that will accelerate digital transformation, job creation and economic growth.
"Across the Middle East and North Africa, cloud, cybersecurity, data science, AI and the Internet of Things are potent growth areas crying out for astute professionals," said Sanders. "Governments, banks and companies are well aware that digital transformation has the power to engage, empower, optimise and reinvent. Microsoft platforms such as Cloud Society and the AI  Business School are poised to upskill and reskill today's youth and professionals, empowering them to achieve more. To address this, Microsoft Cloud Society has trained more than 200,000 IT professionals across the Middle East and Africa."
Microsoft's recently launched two cloud regions in the UAE are also expected to accelerate AI adoption and digital transformation across the region.
"Our Abu Dhabi and Dubai data centres are already enabling organisations to scale up their capabilities to enterprise grade, taking advantage of performance, reliability, security, privacy, data-residency and compliance options that were previously unattainable," Sanders added.