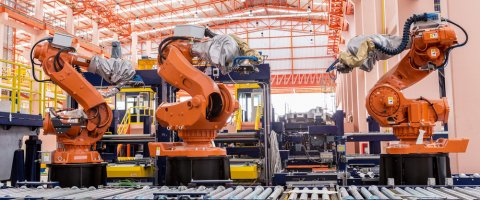 In what could lead to a significant change in how Windows users could get along creating software for robotics, Microsoft has announced the integration of Robot Operating System [ROS1] for Windows.
The Robot Operating System (ROS) is a flexible framework for writing robot software. It is a collection of tools, libraries, and conventions that aim to simplify the task of creating complex and robust robot behavior across a wide variety of robotic platforms.
ROS is being used in many robotic projects around the world. and the Windows integration will allow developers to use the Visual Studio tool set along with AI and cloud features.
"We're looking forward to bringing the intelligent edge to robotics by bringing advanced features like hardware-accelerated Windows Machine Learning, computer vision, Azure Cognitive Services, Azure IoT cloud services, and other Microsoft technologies to home, education, commercial, and industrial robots," wrote Lou Amadio, Principal Software Architect at Microsoft.
Currently the open source ROS is mainly based on Unix-like systems. Software developers have also been using supported platforms such as Ubuntu Linux and on an experimental basis Fedora Linux, macOS, and Microsoft Windows.
Though the ROS 1 for Windows is currently an experimental release, a more stable one will follow soon. "Microsoft will host the Windows builds for ROS1 and shortly ROS2, as well as provide documentation, development and deployment solutions for Windows," the announcement said.
The announcement was made at ROSCon 2018 in Madrid, Spain, where Microsoft is also demonstrating a Robotis Turtlebot 3 robot, running the ROS release known as Melodic Morenia, that recognizes and steers toward the person closest to the robot. The robot runs Windows 10 IoT Enterprise on an Intel Coffee Lake NUC using a new ROS node that leverages hardware-accelerated Windows Machine Learning.
According to a research report by Technavio, the global robotics market size is expected to exceed Us$77 billion by 2022.