Raqmiyat's chief executive officer Amer Khreino explains why the firm actively avoids a 'one-size-fits-all' policy when it comes to working with its customers.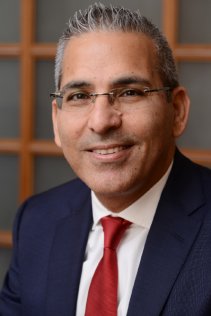 How has Raqmiyat proven itself to be an industry leader in systems integration?
Keeping our interest and focus on customers' success has helped in building our reputation. Raqmiyat is known for designing and implementing solutions that help organisations realise their fullest potential. 'One-size-fits-all' is not our philosophy. Most of our projects involve business consulting, data analysis, solution architecting and designing, QA and testing, data and systems migration and integration, and go-live support. Our services are extended to warranty and post warranty support.
Are the Middle East's systems integrators equipped to tackle market demand and complexity for digital transformation projects?
It's difficult to generalise, as this is specific to the strategic direction of every SI. As for Raqmiyat, the core of our vision 2020 is around digital transformation; moving faster towards smarter solutions. These types of projects require a comprehensive approach, with clear objectives including how these goals will add business benefits and financial gains to the organisation. This is more a question of consulting rather than implementation and commissioning.
Which industries do you believe are being most digitally transformed?
New technologies are extremely disruptive to most industries, as they touch the way these businesses are structured and operated. Banks are elevating their e-banking, virtual tellers and use of chatbots. Healthcare is seeing the transformation of operating theatres through robotics and, more broadly speaking, through implantable devices. Government customs and logistics providers, meanwhile, are providing new trading solutions to importers and exporters through Blockchain. In retail, predictive solutions and crowd management are being used to analyse customer behavior and buying patterns.
What levels of regional demand for SI services are you seeing across the world's most emerging, game-changing technologies such as artificial intelligence and blockchain?
Today, most of our strategic customers are exploring the ways and means to work more efficiently – to improve their operating profit and elevate the customer experience. Artificial intelligence, Blockchain, implantable technologies, IoT and smart cities/homes and robotics are among the most in-demand today, besides cybersecurity, which acts as a governing body to all critical data. However, demand is still picking up as customers learn how these technologies can add value to their businesses. The rate of adoption also varies between industries, where government, banking and financial services, healthcare, manufacturing and retail are the main beneficiaries from these technologies, changing their business model to more digitised, automated and predictive ones.
Why are systems integrators one of the most important parts of the IT value chain?
Anyone who has direct contact with customers is a crucial element of the supply chain. SI's are trusted advisors to their clients, and the ones that orchestrate all parts to ensure the whole solution works in tandem.
How are you working to ensure your clients are equipped with security, as well as availability and agility?
We strive to work with technology partners that can deliver and can protect our customers' assets and reputation. We recommend best practices, DR solutions and security frameworks that suit our customers' budgets and goals. It's all about risk and return that we present clearly to our customers, to decide what best works for them.