More than one in five parents feel pressured, depressed or anxious when viewing idealised family images on social media sites such as Facebook or Instagram, according to a recent study.
Social media is piling pressure on parents to be the perfect, the survey by The Priory Clinic of more than 1,000 children under 18 looked at the impact of social media on family life, local media reported.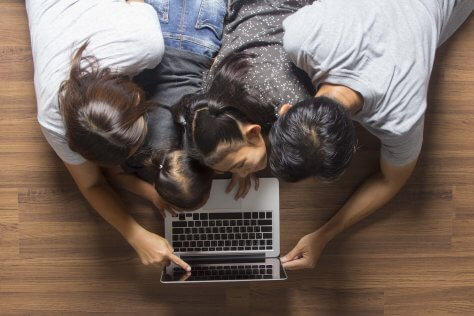 The study by the Dubai centre asked parents if linking up with others on Facebook and Instagram made them happier. 50 percent of those surveyed said social media created unrealistic and unattainable expectations of parenting and contributed to their anxiety.
Furthermore, almost a quarter of respondents said reading other parental posts made them feel depressed.
Experts at The Priory Clinic said that while the statistics are alarming it comes as no surprise, "social media influence on many new parents starts from the moment they carry out a positive pregnancy test."
"Social media is awash with posts depicting and normalising unrealistic expectations of motherhood," experts added.
The study also revealed that 40 percent of parents said idealised images of parenthood were making new parents anxious. It also highlighted that more 36 percent of those surveyed said baby bloggers and mums as well as people "baby boasting and posting online about a child's achievements" on Instagram contribute to depression by making other parents feel inadequate.