Microsoft has announced the general availability of the Surface Go – the smallest, lightest, most affordable Surface device to date – in the UAE.
Weighing only 1.15 pounds and carrying a vibrant 10-inch display, the Surface Go delivers the versatility and portability of a tablet together with the performance of a laptop, all in a single, compact device.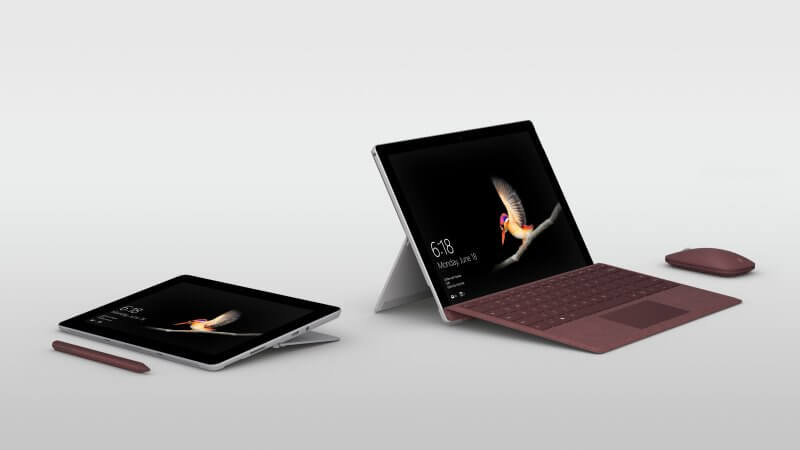 According to Microsoft, the device empowers people to stay connected, pursue their passions and tackle their side projects, without compromising on the performance or quality they have come to expect from the award-winning Surface family.
The Surface Go is a new entry point for users – a productivity powerhouse, driven by the might of a 7th-generation Intel Pentium Gold Processor 4415Y, in a fan-less design, and capable of delivering up to nine hours of battery life.
For the family at home or on the move; the expert interacting with customers on the front line of business; or the school that wants to provide teachers and students with the most versatile classroom tools – the Surface Go offers a premium experience at unprecedented value.
The custom-built, high-resolution PixelSense display supports Surface Pen, with 4,096 levels of pressure sensitivity, low pen parallax, low latency, and all the precision needed for the greatest of accuracy in note-taking, drawing and computer-aided design. And the custom-calibrated 3:2 display is easy on the eyes while working, and offers vibrantly high contrast when watching videos, creating art, or editing photos.
Surface Go also comes with all the ports needed for a user on the go, including Surface Connect for charging and docking; USB-C 3.1 for data and charging a headphone jack; and a MicroSD card reader for storage expansion – all designed for maximum productivity, whether studying in a library, working on a plane, or sharing content in a boardroom on a 4K monitor.
"Microsoft's award-winning Surface family has built its reputation on versatility and performance, and the Surface Go retains all the premium qualities that have come to define the range," said Denis Klimashev, Senior Director, Business Group for Microsoft Middle East and Africa.
"Having productivity apps like Office 365 at your fingertips at work or at school, with the flexibility to create or just relax and read or watch videos – this was the experience we had in mind when designing it. Whether you are a consumer or business user, student or teacher, artist or engineer – the Surface Go is your ideal digital companion. Hyper-portable, ultra-affordable and as versatile as ever – empowering you to achieve more."
The Microsoft Surface Go is available now from all major retail outlets and commercial partners in the UAE, starting at AED 1,699.