Mubadala Capital has announced the launch of its first MENA-focused tech investment funds.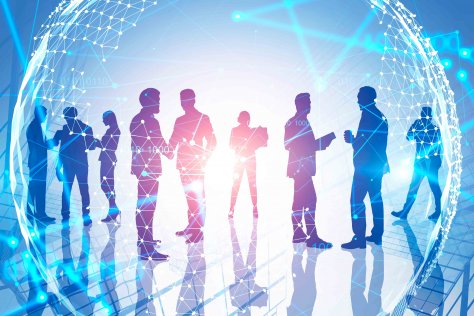 With a total of $250 million (AED 918 million), the Mubadala MENA tech funds will capitalise on the growing startup scene in the region while empowering tech talent in the Emirates and across the wider region.
According to Mubadala the funds will include $150 million (AED550 million) 'fund of funds' programme, which will invest in funds that are committed to supporting the Abu Dhabi-based Hub71 ecosystem.
Ibrahim Ajami, Head of Ventures at Mubadala Capital, said, "After ten years of investing in tech companies around the world, the time has come to leverage the experience and expertise we've gained for the benefit of our home market. The MENA funds will drive the economic development of Abu Dhabi by stimulating tech investment activity."
As part of this programme, Mubadala also announced that it will commit to three funds as a part of its first funds cohort – San Francisco-based Data Collective Venture Capital, DCVC, Middle East Ventures Partners, MEVP, and Global Ventures.
The investment programme will also include a further $100 million (AED367 million) fund dedicated for direct investments in early-stage technology companies led by exceptional founders that are committed to being part of the Hub71 ecosystem.
The fund will invest in founder-led companies, targeting either enterprise or consumer sectors and have established clear product/market fit. It aims to invest in a portfolio of 15 companies.
The first investment, from the direct fund, is in Bayzat, a Dubai-based startup that is focused on delivering an exceptional employee experience that's accessible to every small and medium-sized enterprise through a free cloud-based platform. This helps companies automate HR administration, payroll processing and health insurance.
"There's a huge amount of untapped potential in the UAE and the wider region and we are on the right path to foster more home-grown innovations, attract exceptional talent and accelerate the evolution of a flourishing tech industry in the Emirate," added Ajami.
Mubadala Capital's venture arm builds on Mubadala Investment Company's decade-long track record of being an active investor in advanced technology.
With offices in Abu Dhabi, London and San Francisco, the ventures business has made investments across the value chain of the technology sector, including committing $15 billion to SoftBank Vision Fund 1.
In the US, the ventures business manages Mubadala Ventures Fund 1, a $400 million (AED1.47 billion) US-focused early-stage venture fund, and a fund of funds programme targeting US-based established and emerging managers.
Meanwhile, the team in Europe manages a $400 million (AED1.47 billion) fund investing in founders and companies across the continent, as well as a fund of funds program that adheres to a similar strategy as its US counterpart.