The CEO of a leading Saudi tech company has lauded the potential for the country's brightest and best to shape its digital future, and also heaped praise on the ability to find "niche" technologies at GITEX.
Essam AlShiha, CEO of Saudi Business Machines, was speaking to 60 Mins from the firm's booth on SAP's Hall 6 stand.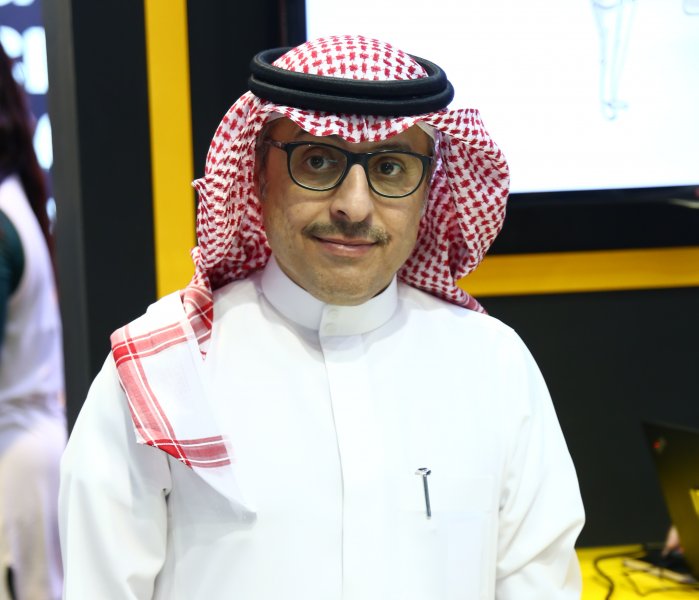 As Saudi Arabia's "leading" provider of end-to-end enterprise information technology and telecommunications solutions, Saudi Business Machines is the general marketing and services representative of IBM in the country. SBM offers enterprise solutions across every industry, with a portfolio of products and services in IBM systems and software, networking solutions, systems integration, implementation, business recovery, cybersecurity and operations support.
"We love the opportunities that GITEX gives us to engage with customers and tell them what SBM is capable of from an SAP perspective, as well as the opportunity to cross-sell by providing more capabilities of our products," he said. "We're also meeting with some vendors to build stronger alliances and find niche products through SMEs from across the region. We try to partner with a few new companies each year to promote certain solutions."
SBM is also "looking for new things" around IoT, mobility, Big Data and cybersecurity. "Every day, there's a new technology being brought to market, and we want to be ahead of our competitors," AlShiha said. "We've selected some niche areas in which we can operate, and have built our own SOC to ensure we can balance innovation with security."
AlShiha went on to underline his belief that Saudi Arabia is a country ripe for transformation, driven by its burgeoning youth population. "I'm a big believer of the talent in Saudi Arabia," he said. "Digital transformation is not just about technology, but also the human factor. This is something the country should concentrate on more than technology itself. Talented people need to be encouraged."
SBM offers tailored maintenance and support services for a vast range of IBM and non-IBM products. In addition to being Oracle's Platinum Partner in Saudi Arabia, SBM is a Gold Partner to Cisco, SAP, and Microsoft in addition to various strategic partnerships with key and multinational IT vendors.