After Nokia, its now Sony's turn to bring the latest Android operating system to its users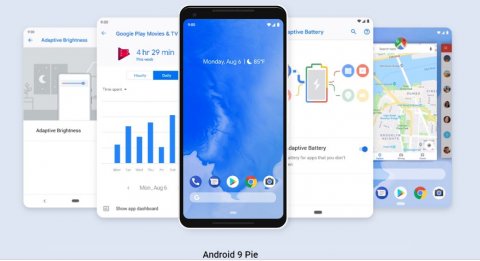 Two months after the roll out of Android Pie, Google's new operating system for smartphones, Sony has joined Nokia apart from Google's own Pixel devices to dish out the new menu to its users.
Nokia last week announced that users of Nokia 6.1 in the UAE are being offered Android Pie updates following an earlier update to Nokia 7 Plus.
The updates for Nokia 6.1 started rolling our starting October 30.
Packed with Google's newest software and building on the features of Android 8.0 Ore, Android 9 Pie's focus on artificial intelligence and machine learning gives owners a more customised and tailored experience.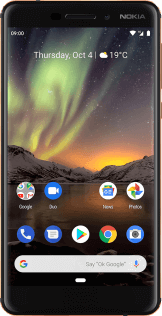 Speaking to Tahawul Tech, Sanmeet Singh Kochar, Middle East general manager at HMD Global said all smartphones including Nokia One its entry level smartphone would be upgraded to Pie soon.
"All the smartphones including Nokia One will be upgraded to Pie
Within this year. During the next two there will be upgrades to devices at all price points. That is ourt commitment that we offer to our customers. Since the launch of a model we promise to upgrade all devices on our portfolio," he said.
"We are committed to pure Android. We are working closely with fans to understand what they want," he added.
Powered by the Qualcomm Snapdragon 630 Mobile Platform, the Nokia 6.1 is over 60 per cent faster than its predecessor. Also, now offering enhanced Dual-Sight, ZEISS optics, USB-C fast-charging, Nokia spatial audio and pure, secure and up-to-date Android Oreo.
The Nokia 6.1 has been selected by Google to join the Android One family and therefore users get exclusive access to Apps Actions – a feature only available to Android One and Google Pixel devices.  App Actions helps users get things done faster by predicting their next move and displaying the right action on right away.
Google last week urged developers to adopt dark mode, in an effort to further optimise battery life. Clubbed with Pie, we could be witnessing an extra amount of juice to keep Android devices up for a few more additional hours.
"Now with Android 9 Pie, the Nokia 6.1's already impressive battery life is further complimented with the introduction of Adaptive Battery, an update that uses deep learning to understand usage patterns and prioritise battery power on the most important apps.
Android Pie offers new system navigation which features a single home button that provides intelligent predictions and user enabled suggestions.
Meanwhile, Sony has announced that it is rolling out Android Pie into Sony Xperia XZ Premium and the Xperia XZ1 and XZ1 Compact. Although Sony announced the update in the last week of October, Sony users are starting to receive the update in a phased manner.