Odyssey Cybersecurity is set to launch a new data centre to host its ClearSkies Big Data Advanced Security Analytics Platform in Riyadh, Saudi Arabia.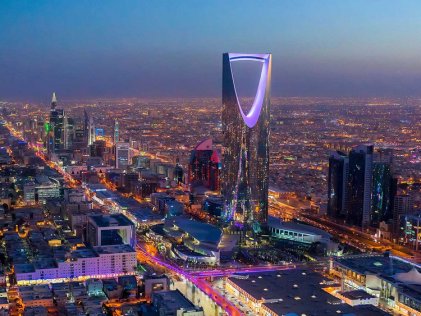 According to the company its new data centre in Riyadh offers a great way to enjoy the ClearSkies Platform's full array of services while staying compliant with the National Cybersecurity Authority's (NCA) ECC-1 and the Saudi Arabia Monetary Authority's (SAMA)  Framework compliance requirements.
"We are proud to be the first European cybersecurity vendor in the Kingdom of Saudi Arabia with a local Data Center hosting our services. Our local Data Center aims to offer to our customers in the Kingdom of Saudi Arabia and the Gulf region our knowledge and expertise while helping them achieve compliance with regional cybersecurity regulatory frameworks. This investment of ours proves our long-term commitment and intent to become a key cybersecurity player in the region" said Christos Onoufriou, Odyssey's CEO
Odyssey's Data Center will host the full range of ClearSkies Big Data Advanced Security Analytics Platform's services, fully compliant with NCS ECC-1 and the SAMA Framework by ensuring that all log and event data collected and analyzed stay in the Kingdom of Saudi Arabia.
The Platform's services include ClearSkies SaaS NG SIEM, Managed Security Services (MSS) / Managed Detection and Response (MDR), HYBRID (combining SIEM with MSS/MDR) and ClearSkies NG Endpoint Detection and Response (EDR).
In addition, Odyssey noted that the data centre will introduce its MSSP Program to service providers in the Kingdom of Saudi Arabia and the Gulf region. This service grants the opportunity to Managed Services Providers in the region to offer their own white-label MSSP Platform backed by world-class cybersecurity expertise.
Odyssey's ClearSkies Platform for MSSPs essentially delivers to MSSPs the opportunity to white-label their own service and provide competitive Managed Security Services to multiple customers through a multitenant management platform.
This white-label service is characterized by a cost-effective licensing programme, flexibility and scalability to individual needs, as well as ongoing support by experts in the cybersecurity field.
Click here to find out more details regarding the NCA's ECC-1 and SAMA compliant Data Centre