Saudi telco STC has signed a Memorandum of Understanding (MoU) with its long-standing strategic ICT partner, Huawei, to collaborate on the innovation of 5G network technologies and services.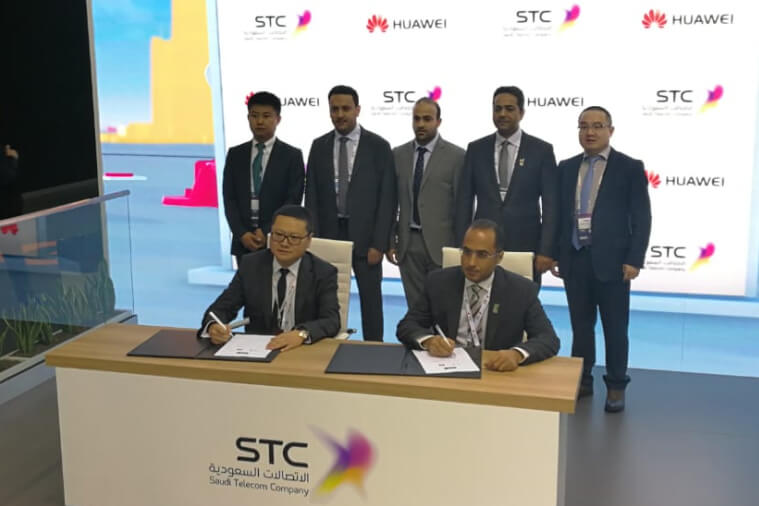 According to the firm, the MoU will outline the road towards leading in 5G era for STC through joint innovation, 5G infrastructure deployment and business advancement. STC launched its first 5G network in 2018. As the pioneering operator in MENA region. STC will continue to enhance its 5G network and provide "Ultra High Speed" user experience to its customers in the coming years.
Eng. Haithem Al Faraj, SVP Tech & Ops, STC, said, "STC is committed to pioneering the 5G Network development and deployment in order to deliver the pledged "fully digitized society" in KSA. We have already put ourselves on the road to pioneer and shape the future of 5G services in KSA and beyond. Our collaborations with our international partners will only enhance and push forward the boundaries for our 5G ambitions. Our customer deserves all the capabilities and distinguishing services that the 5G network will offer in the near future. We are very excited by the endless opportunities and the bright future that the 5G network promises to deliver to all our worthy customers."
In addition, based on the network capabilities, STC and Huawei will cooperate in building IoT and 5G ecosystem in KSA. Therefore, this agreement aims to introduce latest 5G technologies and cultivate 5G services to continually fulfil ever-growing market expectations and take the solid step towards a full national digitalization transformation.
Zhao Liang, president of STC Global Key Account Dept. Huawei, said, "STC and Huawei share common understanding of industry trends and National Vision. Nowadays, ICT industry is undergoing digital transformation, and operator will be more and more important role in this transformation period. Meanwhile 5G, AI, Cloud and IoT technology are the key techs of ICT infrastructure. As the strategic partner of STC, Huawei is confident to support STC to enable KSA digital services and redefine the ICT boundaries through partnership."