Infoblox's regional director for the Middle East and Africa region has said that the delivery of IT infrastructures that are secure, reliable and automated will need intelligent solutions that accommodate cloud and on-premise environments.
Speaking to 60 Mins, Ashraf Sheet said that security solutions now have an obligation to "talk to one another" to ensure threat information is shared across IT infrastructures.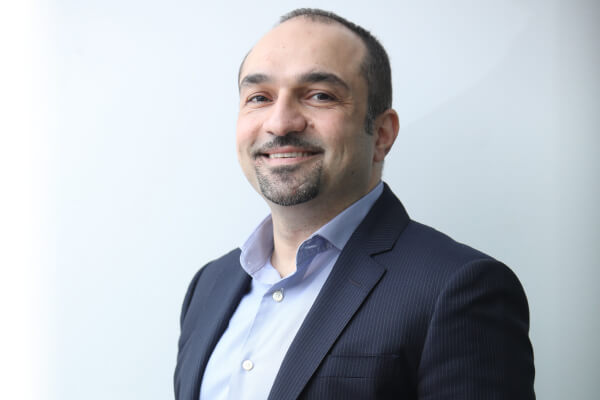 "If a firewall or an intrusion prevention system finds new threats do they share that information with each other? No – that information is not shared across the network," he said. "It's important to share threat information detected by any kind of solution to raise the intelligence bar for other security solutions.
"The best approach is to have a centralised infrastructure that can talk to other solutions and exchange threat data. That's where Infoblox plays a major role in enhancing the security level of the network.
"Everybody is looking at next-level infrastructures, which will have to accommodate a huge number of connected IoT devices, from cars, smartphones and people, who will soon be carrying multiple connected objects
"We provide core network services. Networks rely on core switches and other infrastructure, but if the DNS fails, whole network fails. Businesses are now looking at next-gen services that can ensure this doesn't happen.
"They're looking to provide next-level reliability, security and automation. You can't just say you want a reliable infrastructure then it's automated. Everyone is now looking at delivering agile infrastructure and services in the cloud."
Sheet went on to highlight how Infoblox's solutions were a good fit for a secure ecosystem. "We complement a lot of security solutions in the market, and protect the infrastructure from being attacked from hackers," he said. "We have to look at how businesses can secure users and infrastructures anywhere, anytime in an easy and agile way. We're promoting how end users and organisations look at cloud security."
Sheet went on to use the analogy of a building with four entrance doors – DLP, firewalls, IPS and threat detection – each of which are protecting from an unwanted intruder. "You know that you don't want to let a bad person in from one door, but if you don't tell people managing the other doors then the intruder could still get in."