Gartner has announced Smart Dubai as the City Host for Gartner Symposium/ITxpo, which will take place on 4th to 6th March at Madinat Jumeirah, in Dubai, UAE.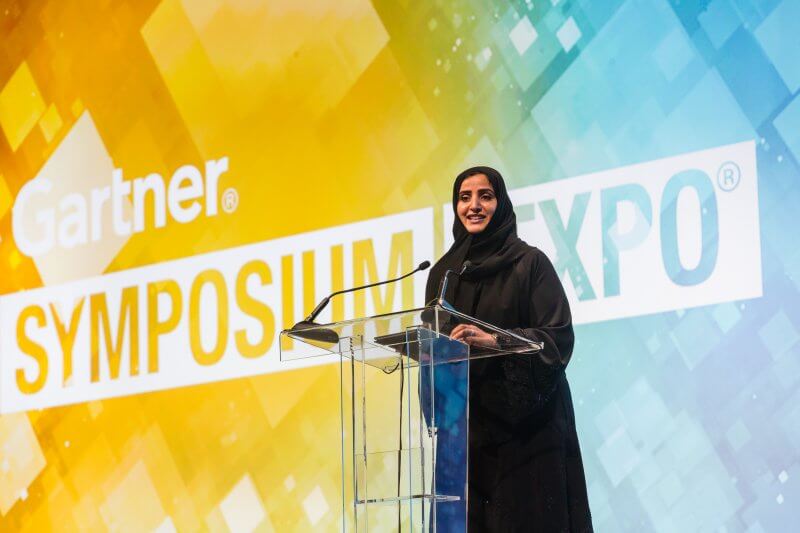 Gartner Symposium/ITxpo is the world's most important gathering of CIOs and senior IT executives. Leaders will discuss strategic trends and technologies that are driving digital transformation and shaping the future of IT and business. Through a mix of Gartner analysts, industry experts, and cutting-edge solution providers, attendees will uncover innovative ways to approach challenges, make decisions with confidence and become an even more effective leader.
Dr. Aisha Bint Butti Bin Bishr, Director General of the Smart Dubai Office and member of advisory board for Gartner Symposium/ITxpo 2019 in Dubai, will give the City Host welcome address at Gartner Symposium/ITxpo in Dubai.
Smart Dubai will also demonstrate the success achieved so far in digitising government services towards a 100 percent paperless experience by 21.12.2021, the challenges learned along the way, and how the future will look being the first city globally to achieve such a transformation.
"Guided by the vision of Sheikh Mohammed bin Rashid Al Maktoum, Vice President and Prime Minister of the UAE, Ruler of Dubai, Smart Dubai is on a mission to embrace disruptive, avant-garde technologies, tailor them to the needs of our residents, and transform Dubai into the smartest and happiest city on earth," said Dr bin Birshr.
"We always look forward to prospects of presenting at likeminded organisations to explore the opportunities that advanced technologies can bring us. Gartner's gathering of experts offers advanced insight into the emerging trends shaping IT and business, and being the City Host for the Gartner Symposium/ITxpo in Dubai makes it all the more important to us."
Dr. bin Bishr further noted that the UAE's ambitious and path-breaking Vision 2021 has placed significant weight on embracing advanced technologies – and on the ICT sector. "This Symposium offers global perspectives on universal ICT issues, allowing us all to explore the challenges that lie ahead. We hope that through this Symposium, we can learn how to propose bold solutions to address these challenges, and we can develop advanced services, establish robust ICT ecosystems, improve people's lives and promote happiness among them," she said.
Miriam Burt, Managing Vice President at Gartner and Conference Chair for Gartner Symposium/ITxpo in Dubai, said, "We are delighted to have Smart Dubai as the host city for Gartner Symposium/ITxpo. The transition to digital is undeniable and accelerating, disrupting both government and business models. Smart Dubai is an example of a government driving this transformation."