Tata Communications has unveiled an advanced cyber security response centre in Dubai.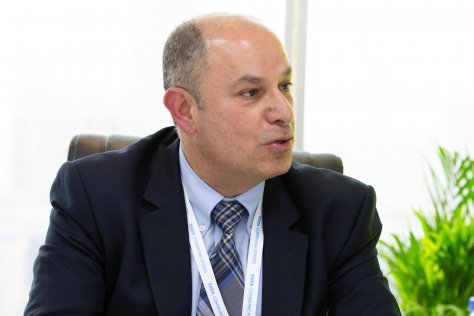 The facility was jointly inaugurated by Omar bin Sultan Al Olama – UAE Minister of State for Artificial Intelligence and Navdeep Suri, Indian Ambassador to the UAE.
The cyber security response centre will provide 24/7 cyber security services 365 days a year, to help customers stay one step ahead of evolving cyber threats in the Middle East region. The Dubai launch marks Tata Communications' fourth dedicated security centre, after Chennai, Pune and Singapore.
Through the new cyber security response centre in Dubai, Tata Communications aims to offer enterprises and Government bodies in the UAE and other GCC countries across the region with cyber-attack protection that helps them meet in country regulation requirements as laid out by various security frameworks such as SAMA (Saudi Arabian Monetary Authority) and NESA (National Electronic Security Authority) to name a few.
The region's cybersecurity market is expected to nearly double in the next few years – from $11.38 billion in 2017 to $ 22.14 billion by 2022.
According to Tata Communications, it has the capabilities and the depth of experience coupled with an investment strategy to participate in that growth and to provide strong security infrastructure and services supported by cyber threat intelligence to customers.
"The launch of Tata Communications cyber security response centre in Dubai is a strong indication of the growing market in digitization and data solutions in the UAE; it's a reflection of the country's vision in building an ecosystem that supports utilization of advanced technologies in favor of a safe and conducive business environment as well as providing a better experience for its residents," said Al Olama.
"As data and operations become increasingly digitized in the UAE and the wider region, cybersecurity has become even more paramount now, and collaboration with global leaders in this area is one step forward to ensure a safe environment for everyone. It's great to see a global telecom player like Tata Communications share our vision by making the right investments and efforts to protect the interests of the government and businesses in the region."
Radwan Moussalli, Senior VP at Tata Communications for Middle East, Central Asia and Africa, said, "The adoption of connected digital technologies and applications by consumers, enterprises, and governments is growing at a rapid pace in the Middle East. Therefore, the Dubai Cyber Security Strategy was launched with the aim to provide the UAE with the right tools and services to make it a leading region in terms of cyber security. In line with this significant vision, Tata Communications is providing the framework for the UAE to realise its goals. Our cyber security response center in the UAE is an effort in the direction to help governments and large organizations in various vital sectors of the region in handling and mitigating cyber threats."