Alpha Data has been selected by Tokio Marine & Nichido Fire Insurance Company, which operates in the UAE through Al Futtaim Development Services, to propel its digital transformation journey through the use of Robotic Process Automation (RPA) technologies.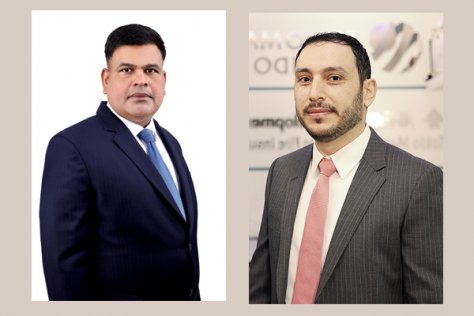 The company, which provides insurance services under the umbrella of its head office in Tokyo, contracted the services of Alpha Data to help automate its operations across key areas using RPA technologies. Tokio Marine, which has been operating in the UAE since 1976, offers a diverse portfolio of insurance services such as motor insurance, property insurance and medical insurance.
Mohamad Bader Abu Hayah, Senior IT Manager of Tokio Marine UAE, said, "Digitising and automating key functions were vital for our company to enable us to soar to the next level of operational excellence. Through Alpha Data's expertise, we have embarked on a digital journey to eliminate human interventions in many areas and drive innovation and scalability."
He added, "Overall, more than 20 processes have been identified to be automated, we started this journey with key processes in the insurance domain such as automation of claims and operation processes. This is only the beginning, and we look forward to continuing to drive digitisation over the coming years. At Tokio Marine UAE, we believe in the importance of digital transformation and information technology (IT) as a business enabler and source of empowerment. We are fully confident that the continuing development of our work approach will help boost our competitiveness in the local market and will in turn achieve business continuity amidst the current circumstances."
In response, Alpha Data's proficient technical team assembled a robust RPA solution and demonstrated the value of RPA through detailed Proof-of-Concepts (PoCs) and multiple workshops.
According to a recent report by Grand View Research, Inc., the global RPA market size is expected to reach $25.66 billion by 2027, expanding at a compound annual growth rate (CAGR) of 40.6 percent. In line with this, the increasing demand for automating processes to save time and reduce operational cost is driving the market growth over the forecast period.
Murugesan Vaithilingam, Service Director, Alpha Data, said: "As a digital innovator, Alpha Data aims to empower regional organisations and help them realise their digital transformation strategies. RPA is increasingly seeing a tremendous adoption rate in the Gulf region as it allows customers to transform their operations, achieve cost efficiencies and become more agile in a competitive business environment. Automating repetitive tasks and those that don't need human intervention allows companies such as Tokio Marine UAE to focus on core business objectives and profitability."