BIOS Middle East has announced that Delma Exchange, a UAE based global currency exchange, has successfully completed its large-scale cloud migration and business continuity project.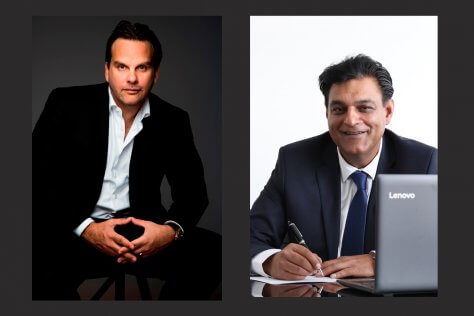 Delma Exchange is embracing the latest IT technologies to add more value to internal productivity and customer offerings.
Delma Exchange operated in a 'Local to Local and Decentralised" IT infrastructure environment. With the Financial industry going through significant digital transformation, these legacy systems left the business exposed to inefficiencies, security risk and scalability issues. To stay ahead in the business, Delma Exchange started a multiyear IT strategy programme, and all-out cloud migration is one the major milestones in this journey.
After extensive survey and research, Delma Exchange partnered with BIOS Middle East for transforming its IT Infrastructure. This migration has put in place a robust, scalable and manageable IT Infrastructure and IT governance in place.
Zahir Moghal, CEO, Delma Exchange, said, "We aspire to provide the best and safest customer experience for our client's foreign exchange transactions. We are proud to have a future-proof and cloud-based IT digital core that completely integrates the company's IT vision and we are looking forward to more Digital applications to improve business efficiencies. We choose our stakeholders carefully as we believe in strong long term partnerships and look forward to working with BIOS ME for many years to come."
"The world of IT is changing rapidly and to stay competitive and ahead, we needed to have robust technologies, applications and infrastructure. This migration project allowed us to centralise IT management and monitoring, standardise multiple processes, and enhance IT security framework. We are now able to deploy a more agile application and implement a faster pace with our digital transformation journey," added Anirudha Biswas, Head of IT, Delma Exchange.
"With scattered IT systems, data centres and support systems, we had multiple costs and overheads. A major benefit of moving to a Managed Cloud is the ability to consume IT Infrastructure as an operational cost as opposed to capital expenditure," explained Abhilash Babu, Head of Finance & Operations, Delma Exchange.
Dominic Docherty, Managing Director, BIOS Middle East said, "Financial services customers expect modern technological capabilities. Strategic positioning through superior technology is critical for continued success. We are happy BIOS was able to help Delma Exchange innovate in the cloud. We are confident they will experience the myriad of benefits this cloud migration and business continuity project will bring them."
Working with some of the leading global vendors, BIOS Middle East is focused on providing a range of Public and Private Cloud as well as Managed Services in the region. The company has customers from several business streams including financial services, healthcare, insurance, oil and gas and more.