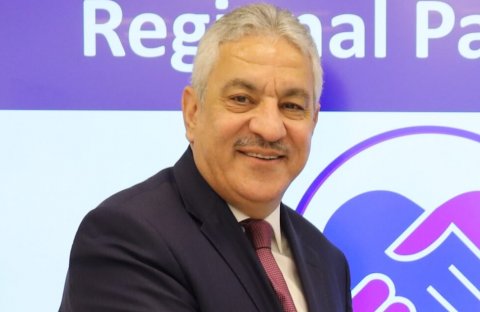 The UAE stands among global leaders in innovation and technology through its Digital Transformation Vision. Through this vision, the country aims to improve people's lives with technologies that improve its administrative procedures.
UAE PASS is the first national digital identity for citizens and residents of the UAE. The app gives all registered individuals access to more than 5000 government, semi-government and private sector entities' services through their respective websites and apps to digitally sign and authenticate documents and transactions.
UAE PASS also enables users to request a digital version of any official documents issued to their name.
UAE PASS was launched as a joint initiative between the Telecommunications Regulatory Authority (TRA), Abu Dhabi Digital Authority and Smart Dubai. It is also supported by key strategic partners including the Federal Authority for Identity & Citizenship, the Dubai Electronic Security Center, and the respective digital government authorities of the seven UAE emirates.
End-users can access various banking, utilities, and government services; thereby streamlining mandatory processes such as applying for and accessing legal documentation, making payments, and initiating legal inquiries.
Businesses that choose to adopt the digital signature are more likely to accelerate their strategy to go paperless.
"The UAE PASS initiative plays an essential role in driving the Dubai and UAE Governments' digital transformation strategies," said Wesam Lootah, CEO of Smart Dubai Government. "Smart Dubai, in partnership with the Telecommunications Regulatory Authority and the Abu Dhabi Digital Authority, launched UAE PASS to provide national digital identity services to all UAE citizens, residents and visitors, allowing them to access government and private sector services from a single platform, in addition to the digital signature feature. This, in turn, eliminates the need for paper transactions and ensures seamless execution of services, leading to greater customer satisfaction and happiness. It is an initiative that compels us to cooperate with various government and private entities and since its launch, our network of partners has grown exponentially."
The potential for this technology to improve an enterprise's workflow management has many business leaders asking questions. GCG Enterprise Solutions—an information-management specialist operating out of Dubai already has the answer with an established platform that helps their clients adapt the UAE PASS Digital Signature to their current document and workflow management.
According to GCG Enterprise Solutions' General Manager Naser Darwazeh it will enhance their clients' digital transformation journey with improved security while quickly and cost-efficiently adapting the contract management process and other automation scenarios. The company is excited to offer the solutions for the goodwill alone. "Return on investment is practically immediate as the system allows for an unlimited number of signatures, cutting costs throughout the entire workflow process. There's nothing more pleasing than being able to introduce our current and future clients to the most cost-efficient business solutions."
So how exactly does it work? Once GCG Enterprise Solutions' workflow solution has attached, verified, and linked the document to the signee's details, the recipient receives an email with the link for the document needed to be signed. The link directs the signee to the UAE PASS mobile application to sign the document digitally.  Users must have their UAE PASS account verified prior to the process. Once authenticated, the document is updated with a verified digital signature. All parties are then notified and the signed document is ready to be filed.
GCG Enterprise Solutions' business process engine is recognised by Gartner. UAE PASS integrated solutions are capable of fast deployment, offer unlimited signature capabilities and, crucially, have been tested and approved by UAE authorities.