You can be the first to own the latest Samsung Galaxy Watch that features long-lasting battery life, wellness capabilities and a timeless and personalised design.
Pre-orders start online on Shop.Samsung.com/ae from August 25th until September 1st and you also receive a free Level U Pro headphones worth AED240.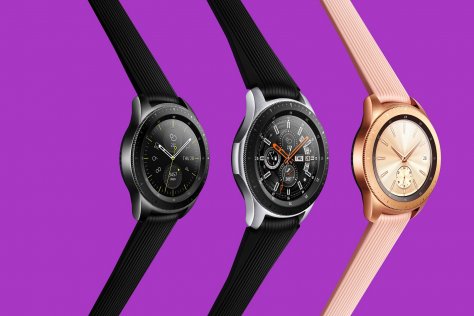 "We are thrilled to announce the pre-order date for the new Samsung Galaxy Watch for next-gen consumers looking for both connectivity and seamlessness. With innovative features, the Samsung Galaxy watch will ensure that our customers are more connected than ever before," said Tarek Sabbagh, Head of IT and Mobile (IM) Division at Samsung Gulf Electronics.
"Our smartwatches have allowed users internationally to express their personal style while staying in touch with the world around them. This brand new addition to our collection will support Samsung's ongoing development in the wearables space," he added.
According to Samsung, its latest Galaxy Watch has improved battery life of up to 80+ hours, which eliminates the need for daily charging and helps consumers keep up with their busy week.
Designed with wellness in mind, Galaxy Watch offers a true holistic health experience with its new stress management tracker, which automatically detects high levels of stress and offers breathing exercises to help keep users cetered and focused.
In addition, a new advanced sleep tracker monitors all levels of sleep, including REM cycles, to help users adjust sleeping habits and get the rest they need to take on their day.
Consumers can now also design their own workout, choosing from 39+ kinds of exercise while tracking their exercise time, calories burned, heart rate, distance, speed, and pace.
The new Samsung Galaxy Watch caters to more sizes and styles with a silver, 46mm version and 42mm option in midnight black or rose gold.