du, from Emirates Integrated Telecommunications Company (EITC), has announced the launch of its latest cloud security solution, Multi-Cloud Workload Protection as a Service, in partnership with global cybersecurity firm Trend Micro.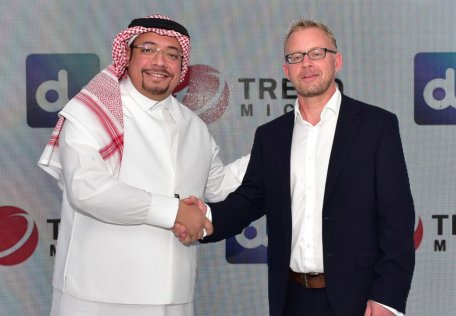 According to both companies, the Cloud Workload Protection Service will provide customers with a locally hosted, unified, security management experience that will help them to accelerate compliance and to secure workloads hosted in their hybrid and multi-cloud environments. Reflecting the strong demand for cloud-based cybersecurity, the Middle East and North Africa's cloud security spend is $9 billion in 2019, a 108 percent increase over 2018, according to a recent Gartner report.
"At du, our objective is to support our customers in their digital journeys by providing them with leading cloud security solutions, which will enable them to adopt the cloud confidently and as effortlessly as possible. Building on du's commitment to ensure business growth and continuity through reliable and trustworthy solutions, the multi-cloud workload protection service will enable customers across the UAE to provision and orchestrate cloud security – all from a single, convenient platform," said Andrew Ward, senior vice president – ICT Products, Enterprise Solutions, du.
Dr. Moataz Bin Ali, vice president, Trend Micro, Middle East and North Africa, said, "Trend Micro will leverage its expertise and insights as a technology leader in cybersecurity to help support organisations in the UAE with their migration to the cloud. It is our privilege to work alongside du and look forward to our role in supporting the development of a secure and prosperous digital economy in the country."
du's Multi-Cloud Workload Protection as a Service, in partnership with Trend Micro, aims to deliver a multi-layered automated approach to protect hybrid cloud workloads and container environments against known and unknown threats including malware and vulnerabilities, helping to secure business data and applications all from within one solution.