Tech giant Google has unveiled its newest smartphone, the Pixel 4 and larger Pixel 4 XL alongside several other hardware products at its annual 'Made by Google' hardware event in New York on Tuesday.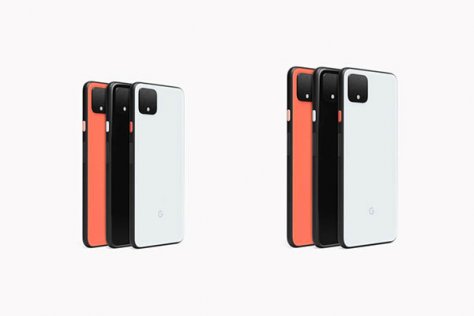 At the event, the company also revealed an array of new products including a refreshed Pixelbook, second-generation Pixel buds and new Nest smart home devices.
The new products come just as Apple, Microsoft, and Amazon have announced their own competing gadgets as the holiday season approaches.
Google's hardware event saw executives tout the latest buzzword – 'Ambient computing.'
Rick Osterloh, Head of hardware, Google, said, "Our vision for ambient computing is to create a single, consistent experience at home, at work or on the go, whenever you need it.''
Google announced that the Pixel 4 and Pixel 4 XL sport 5.7-inch and 6.3 inches displays respectively. The phones' new features include a 90hz display that makes scrolling much smoother. One unique feature Google introduced with the Pixel 4 is car crash detection, which recognises if the user has been in an auto accident and automatically calls 911. It also has new radar detection for gestures, including the "fastest secure face unlock" on any phone, Google said. The Pixel 4 starts at $799 and is available in selected regions.
The company also announced $179 'smart' circular ear buds called Pixel Buds, which include 'adaptive sound' technology that is supposed to automatically adjust the volume to the user's environment.
In addition, Google also introduced a slew of miniature and lower-priced products, including the Nest Mini, which starts at $49. It also announced a new lightweight version of its laptop called the Pixelbook Go, which starts at $649.
The tinier a device is, the easier it is to forget it's there. "How insanely tiny can we make it," said Isabelle Olsen, design director for Google Home and wearables, when describing the Pixel Buds during a video that aired during Tuesday's keynote.
Additionally, Google will be launching its brand-new game streaming service, Stadia, that allows users to stream video games to devices like Chromecasts or Chromebooks. It also includes a special controller designed by Google. Google Stadia will arrive on 19th November and will cost $9.99 per month.