A look at the first pod prototype for Dubai's proposed 700mph Hyperloop was unveiled on Saturday.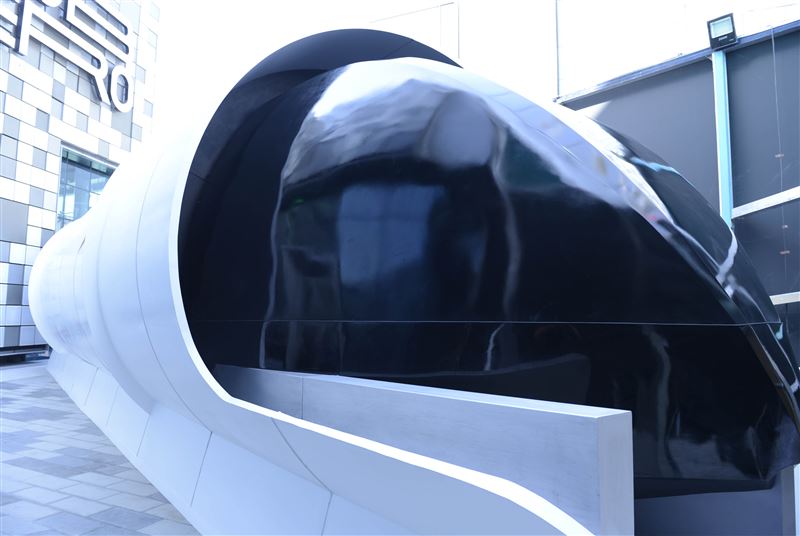 The Dubai Media Office recently tweeted a video of what it stated was the first pod prototype for Dubai's proposed Hyperloop — which resembles a train but travels at the speed of a jet aircraft, zooming up to 1,200 kph (about 745 mph).
This innovation, which optimises a futuristic mode of vacuum tube-based transport, would lead to an estimated savings of $800 million in lost working hours, according to proponents.
The preview showed several features passengers can expect from the Hyperloop. The pod features a roomy cabin with embedded touchscreens and seats with plenty of legroom.
As part of this year's UAE Innovation Month, the RTA exhibited its initial design of the Hyperloop as part of its participation in the.
In April, the RTA dispelled rumours regarding the Hyperloop's location in Dubai.
The proposed construction site is located on the border of the Emirates of Abu Dhabi and Dubai, close to the Expo 2020 site and Al Maktoum International Airport, according to reports.
.@Seeker: A look at the first pod prototype for #Dubai's proposed 700mph Hyperloop. Travel time from Dubai to Abu Dhabi would take just 12 minutes, compared to an hour & a half otherwise. That would save an estimated $800 million in lost working hours. pic.twitter.com/itk8v0Fhay

— Dubai Media Office (@DXBMediaOffice) June 23, 2018