Jaguar has launched an intelligent app to help drivers experience life with its all-electric I-PACE before even getting behind the wheel.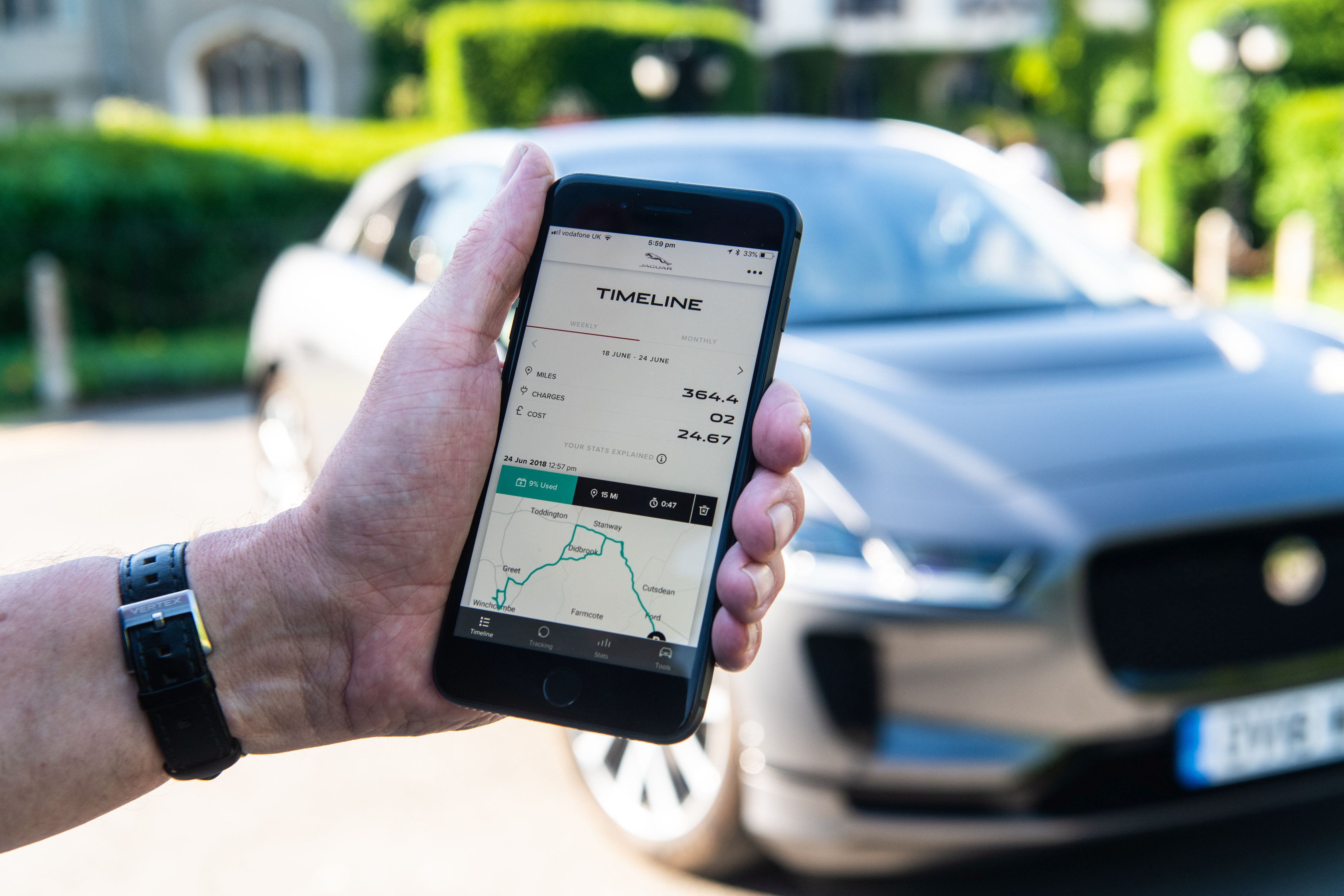 The Go I-PACE app captures journey data to calculate potential cost savings, show how much battery would be used per trip and tell users how many charges they would need in a week if they were driving the I-PACE.
As it builds a unique picture of a vehicle's use, the app will even show how many journeys, if any, would have needed a stop to charge the EV's advanced Lithium-ion battery. Journeys over 50 miles represent only two percent of all UK trips. I-PACE, which has a maximum range of 298 miles (WLTP), could complete 98 percent of these using just a fraction of a single charge.
When opening the app, users can enter the real-world fuel economy of their existing vehicle to calculate the cost savings switching to the I-PACE would deliver. Once enough journeys have been logged, the app will estimate the range drivers can expect to achieve from a full charge. An interactive map allows users to search for the nearest charging points along a chosen route or within a local area.
Ian Hoban, Vehicle Line Director, Jaguar I-PACE, said, "Making the switch to EV ownership is a big decision. We're confident anyone who experiences the I-PACE will relish its engaging driving dynamics, performance, practicality and comfort. What a test drive doesn't show is the lower running costs and convenience of living with our electric performance SUV on a daily basis. The Go I-PACE app is designed to help potential customers make an informed decision."
Compatible with Apple operating systems, the Go I-PACE app runs in the background and uses the device's location services to track individual journeys. It can also distinguish between different modes of transport to make sure it collects accurate data, even prompting users to confirm that individual trips were made by car for unusual routes – for instance on journeys made by cycling rather than behind the wheel.
Jaguar has teamed up with presenter and independent EV expert Robert Llewelyn to demonstrate the Go I-PACE app: https://youtu.be/paXnB5JiYng
According to Jaguar, calculations are based on accredited data sources, using national monthly electricity, petrol and diesel costs from market-appropriate government information.
The Jaguar I-PACE can achieve a 0-80 per cent charge in 40 minutes (100kW DC) and can achieve the same level in just over 10 hours using a residential AC wall box (7kW), ideal for overnight charging at home. When plugged in, owners can even choose the time at which their vehicle begins charging, to take advantage of cheaper energy tariffs.
A suite of smart range-optimising technologies includes a battery pre-conditioning system that, when plugged in, will automatically raise or lower the temperature of the battery to maximise range ahead of driving away.
Owners can also take advantage of software updates that ensure I-PACE is always running the latest version.
The Jaguar Go I-PACE app is free to download and available now: https://itunes.apple.com/gb/app/go-i-pace/id1397794566?mt=8