Saudi Arabia's Public Investment Fund (PIF) has reportedly agreed to invest more than $1 billion into Lucid Motors, a budding competition for Elon Musk's Tesla.
According to Reuters, the funding will enable Silicon Valley-based Lucid to achieve the commercial launch of its Lucid Air electric vehicle in 2020.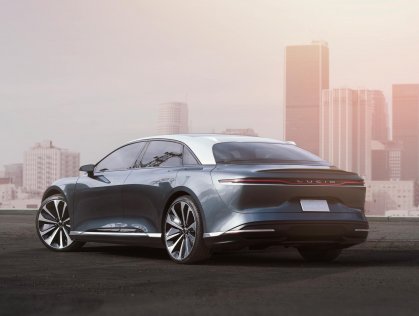 In August, Tesla founder Elon Musk said the Saudi sovereign wealth fund could help him to take his company private.
PIF noted that the Lucid investment is a part of Saudi Arabia's plan to build an environmentally friendly economy, to diversify the kingdom away from reliance on crude oil. "They're not just a financial partner they're a strategic partner," Lucid Chief Technology Officer Peter Rawlinson told Reuters.
"It's all the capital we need for three things: to continue the development of the car, to construct the factory in Arizona, and to initiate the rollout of our global retail strategy and that will commence in the US because that's our first market," he said.
The company might plan to sell into China or build SUVs at a later date, Rawlinson said.
He said the company conceived itself as being less of a direct competitor to Tesla than with luxury gasoline car makers such as Audi or BMW.
A PIF representative said that by investing in the electric vehicle market, "PIF is gaining exposure to long-term growth opportunities, supporting innovation and technological development and driving revenue and sectoral diversification for the Kingdom of Saudi Arabia."
Earlier on Monday, PIF said it had raised an $11 billion international syndicated loan for general corporate purposes.
The fund has already made substantial commitments to other environmentally friendly projects, including renewables and recycling, and to technology companies or investments, including a $45 billion agreement to invest in a technology fund led by Japan's SoftBank Group Corp.