Uber is planning to shift from cars to electric bicycles for shorter journeys as part of its long-term strategy, according to the ride-hailing firm's CEO Dara Khosrowshahi.
In an interview with the Financial Times, Khosrowshahi said that smaller, individual modes of transport are better suited to inner-city travel and while the move would cost Uber in the short term, in the long term it would be better for cities, users and the company.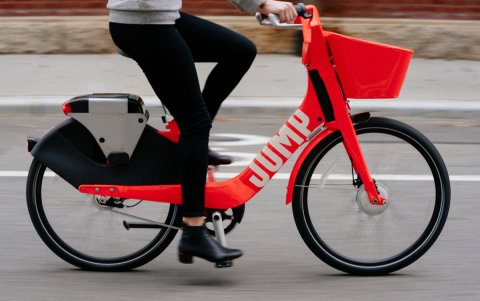 "During rush hour, it is very inefficient for a one-tonne hulk of metal to take one person ten blocks," he told the newspaper. "We're able to shape behaviour in a way that's a win for the user. It's a win for the city. Short-term financially, maybe it's not a win for us, but strategically, long-term we think that is exactly where we want to head."
The firm's CEO noted that diversifying would help shape user behaviour and also allow Uber to grab more of the "$6 trillion mobility market."
"No one product is going to be serving that whole market," said Khosrowshahi.
Uber has added e-bikes to its app in some US cities and spent about another $200 million to buy the bike-sharing firm Jump earlier this year. The firm has also invested in the electric scooter firm Lime.
Khosrowshahi said investment would continue despite heavy losses at the company, which lost $4.5 billion in 2017.
Uber underlined that it is looking forward to commercialise individual modes of transport without affecting its drivers.