Shabab Kasim, Hubnetix's regional business manager for the Middle East, Africa and Asia, explains why the firm is committed to meeting customers' cabling needs.
Give us some background on Hubnetix.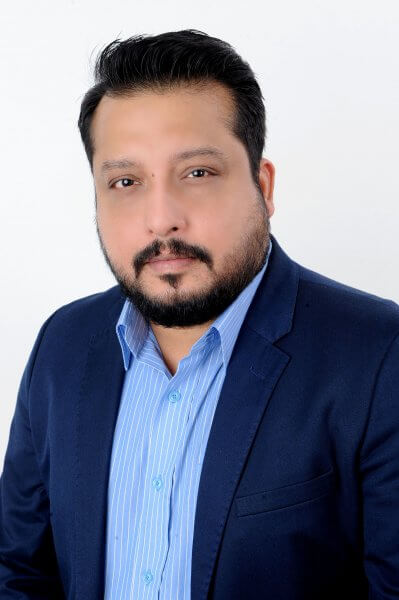 Hubnetix caters to the complete ICT, ELV and security infrastructure requirements of customers across the Middle East, Europe, Africa, Asia and Australia.
In the Middle East, Hubnetix has its MEA sales office and central logistics hub in DWC Dubai. We have our sales, technical and support team across the GCC to cater to our customer's needs. Our key concept is to offer the most innovative end-to-end ICT infrastructure solutions to customers. This is the most fascinating advantage for customers about Hubnetix; we are a single solution provider with innovative products to address their most critical business challenges within their data centre, enterprise, network, security and industrial environments.
Hubnetix products are tested and certified, compliance with ANSI, TIA/EIA and ISO accredited in order to guarantee international standards.
What kinds of products/services do you offer?
Hubnetix is a UK-based global manufacturer with a diverse product portfolio of high-end structured cabling systems, network racks and cabinets, UPS systems, active network devices, raised access floor system and security surveillance products.
We have built our portfolio of high-quality, reliable and cost efficient end-to-end infrastructure, networking and security solutions with exceptional performance to meet the demanding requirements of a wider set of customers and partners across EMEA. We work with key industrial sectors – ICT, system integrators, and contractors. Hubnetix's comprehensive infrastructure solutions are used across various verticals such as IT, government, telecommunications, healthcare, education, commercial enterprises and residential buildings. We have completed a decent number of projects successfully across GCC and many are ongoing and many more yet to come. I can confidently say that we are growing faster in the Middle East than we expected.
How has the demand for advanced cabling solutions changed in the Middle East in recent years?
In this ever-demanding world, the need for advanced technologies and faster communications has increased the demand of structured cabling systems. Additionally, the presence of a high connectivity network and rise in demand for data centres has substantially increased the demand of infrastructure and network solutions. We are seeing an increase in the necessities of infrastructure solutions which are creating strong conditions for growing business, and addressing the need for more flexible, secure solutions in every core sector of the Middle East market.
Give examples of how your work has benefited regional customers.
We focus on different verticals, but our main focus is to closely work with our partners and find opportunities that the market has to offer. We provide them with more value-added services in terms of pricing, various marketing and training activities to help them to focus on the core aspects of business which will allow them to achieve operational and financial benefits that brings value to your business.
What are your most important strategies?
Our main aim is to have a solid presence for Hubnetix in the MEA region. We develop more strategic partnerships with major companies in the Middle East which will also prove essential to our growth in the region and beyond.
Our key strategy is to add new innovative products to our portfolio, and understanding ICT & ELV demands in order to stay competitive. We consistently aim to meet and exceed expectation in terms of driving their business outcomes, interests and expectations by providing them complete solutions with excellence, integrity, innovation and dedication.