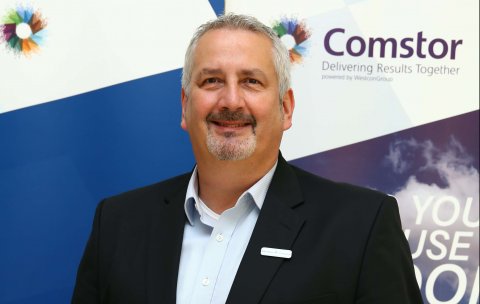 Reseller ME caught up with David Grant (DG), COO, Westcon International and Steve Lockie (SL), group MD, Westcon-Comstor ME at the recently concluded GITEX 2018 to learn company updates and how partners can succeed in an increasingly digital era.
Can you elaborate on some of the latest updates at Westcon International?
DG: Our biggest update is around the investments we have done in setting up legal entities in Qatar and Kuwait. Historically, we have tried to get into these markets, but it has always been remotely. Subsequently, we are going to continue these investments to Bahrain and Oman. By physically having a presence in these markets, we are reiterating our commitment to the local reseller community and to growing our operations in the region. It is already beginning to have a positive impact on our business. On the strength of that, we are looking into our investments in Egypt more seriously. From a local team perspective, this means we have invested in premises and in people. And because this has been successful, we are now evaluating how we can invest more to accelerate the growth.
Can you share the firm's highlights at GITEX 2018?
SL: GITEX was very much a networking event for us. We talk very little about the products and focus greatly on getting to know our partners and have true business-to-business conversations. This year more than ever, those business conversations also included financing topics because of the lack of liquidity in the channel, which is a huge challenge for all of us at the moment. Our conversations included topics such as transparency in accounting, business planning and working out ways in which we can be more creative in the manner we work out the deals.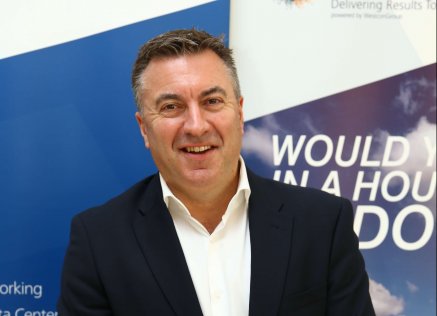 Can you elaborate on your IT digital distribution platforms?
DG: Spanning over two to three years, we have undergone a journey to ensure our SAP platform is fully deployed in the Europe, Middle East and Africa. This is important to our customers because now it means our Middle East team can really leverage all of our inventory availability, assistance and tools that we have developed in Europe, which is a much bigger market for us financially. In this year, we are planning to invest another 12 million dollars in our digital distribution platform.
What does the digital distribution platform include?
DG: It is our one view pro team tool, which is integrated into a number of our core vendors. This means we can take all of our quoting and provide it electronically to all our partners. They can access that either through us emailing it to them as well as primarily through our partner portal view. This effectively allows them to not only look at all their account information but also view quotes, place orders, renewals information and so on. We are driving complete automation of the renewals process with our vendors and resellers. What's interesting is that most of our vendors are migrating to selling licenses on a subscription basis. These subscription-based licenses on the device or on the platform is a part of our automation so that we can help our resellers transact seamlessly and create follow-up renewals for the coming year. We are investing heavily to ensure that we integrate into our core vendors' systems. We are making sure all our channel partners that we work with, from service providers, local systems integrators to the SMB partner base, can access all of this information from their online accounts. We can service our customers and vendors electronically, which is a big win.
How are distributors helping partners enhance their operations in the digital era?
DG: As distributors, we enable partners to transition their business to the digital era and embrace all the involved aspects such as automation. However, the most important element continues to be around training and education. Whether the solution is delivered by a cloud consumption or subscription billing model, the complexity of the technology doesn't change. When our partners sell any of the complex solutions from our vendor portfolio, helping them understand the complexity of the technology, sell and support it, is a critical role that we do. The area that we are continuing to invest in terms of developing our training proposition, will be helping channel sales people to sell the consumption or the billing proposition effectively, not only the technology.
What do you believe will be the next business model in the distribution space?
DG: We are doing a lot of work to support what we see as three different segments of customers. We have a strong penetration into the global service provider and global systems integration market. And we can leverage that capability into the regional services provider and the regional SI community. Around 25 percent of all of our revenues in EMEA come from that quite select group of customers across infrastructure networking security.
Historically, our reputation has been around the enterprising commercial space outside of that. We are investing in our Velocity programme over the next six months, which specifically focuses on two areas – less complex technology that could be transacted by inside sales account management model and the second is the SME market. We see significant opportunity in the SME market, from a customer size perspective. Our digital platform makes it much easier for SME partners to engage with us as it is more automated. I believe we are therefore developing a business model which could be termed as 'volume capacity based on a value capability'. We can take the strength and depth of our technical capability coupled with our platform investments and help the SME partner community leverage that, which otherwise they may not have the access to.
Do you have a message for your partners for 2019?
DG: I like to thank all our partners who have worked with us. Now is the time; with the IT, people and regional investments we're making; that they will see an accelerated growth from our success in the region. We can never forget that the success of our business is dependent on the success of our partners.
SL: We are going for a far more intimate policy approach by having in-country resources, we have added a fantastic army of talent now. Together with our local partners, we aim to accelerate our growth in the region. After a couple of tough years, it is now the sign of a new Westcon and we are in an expansion mode again. Exciting times ahead and we look forward to capitalising on market opportunities with our network of partners.