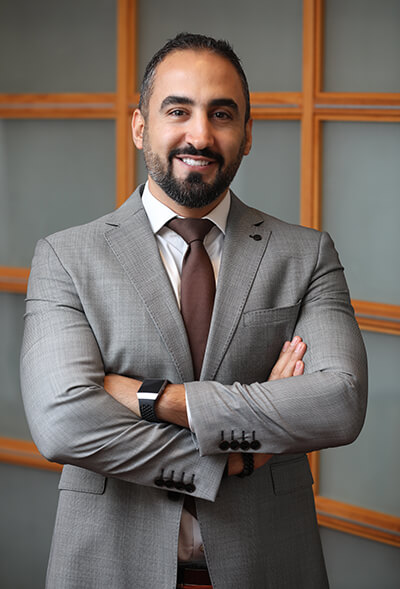 Bahaa Eddine Al Indary, AVP, Sales, Raqmiyat, explains how the systems integration firm plays a critical role in enabling customers with their digital transformation journey.
Can you elaborate on key highlights at Raqmiyat over the past few months?
At Raqmiyat, we are focusing on serving the market in the best possible way. We view ourselves as 'next-generation' systems integration firm. Our offerings as a traditional systems integrator is all about developing applications, supporting our customers and doing managed services. However, recently, we have observed an increase in demand from our customers on how to transform their business and move their operations to the cloud. We have evolved our offerings around this rising demand. Today, besides our regular offerings, we also focus on providing consultancy services. As many legacy applications are still in use, customers want to know how they can optimise these technologies and move to the cloud.
This is where our role comes into the picture as we guide them in this journey. We have partnered with global firms who play a significant role in migration services and cloud offerings. This is what we mean by 'next-generation' systems integrator – we are striving to upscale our resources, skillsets and capabilities to match what our customers require.
What kind of demand have you seen from the market when it comes to services around digital transformation?
Currently, most organisations are under huge pressures to innovate and accelerate their businesses digitally. In order to innovate, customers need to identify the right tools to use. We have teamed up with global leaders who can provide these tools. With these tools also come skillsets that are needed to build applications for the future. This is our key message to our customers. If you don't have the right set of tools, then you won't be able to innovate – and this is where our expertise comes into play. In order to accelerate the business, we need to enable the team to the next era of development. Today we see that organisations are looking to digitise any customer-facing operation.
Considering that data sovereignty is important in this region, how is Raqmiyat enabling customers to migrate their operations to cloud technologies?
We have tied up with companies who boast offerings around migration services. As many customers have legacy applications in place, they need to update to the latest version or make a transition from on-prem to cloud or switch from hardware platforms to operating systems. This is where our experienced team can offer expertise as they help customers to prepare their business for tomorrow, which cannot be done without innovation. Improving customer experiences, reducing cost and boosting security, availability, performance and agility are our added-value to our clients.
We help clients map out a detailed plan and decide which functions or solutions should be migrated to cloud. Cost is not the only factor to consider, but also technical aspects. It is our role as Raqmiyat to advise customers and guide them with the right roadmap.
What are the current challenges customers face when looking to migrate to the cloud?
There are several challenges customers face when it comes to migrating operations to the cloud. Security and compliance are the biggest setbacks the industry faces today in this area. Security is a joint responsibility that all stakeholders must take. This means everything from encryption, access control, risk management among other security features have to be unified and clearly laid out across all applications and data.
Lack of technical expertise for transferring workloads to the cloud is a big issue in the industry today. Another problem is vendor lock-in, which means there is no standardisation in how data is stored, secured and moved between cloud providers.
Additionally, incompatibility between components and services across clouds compels customers to select a single cloud, which makes it difficult to adopt a best-of-breed approach.
Customers have to also be conscious of controlling costs. While it may be easy to move data to a public cloud, it could be expensive if you have to transfer it back. It is critical for all organisations to have a data strategy, which is currently lacking. Achieving a seamless processing of data without restricting it to silos, right from collecting and storing to analysing and deriving actionable insights, is important in today's multi- and hybrid cloud environments.
How should traditional SIs evolve their businesses to ensure they are relevant in today's era?
Technical expertise is the differentiating factor to be successful in today's dynamically evolving digital world. If a company cannot scale up in capabilities, it will fail to match the demand in the market. Investing in your own resources is a key element. Customers and providers alike need to see how the market is structured today. They need to be aware of the new trends and how it could shape the future. Also, customers need to evaluate if their applications are enabled to support new technologies in the form they are in today as well as if it advances tomorrow.
At Raqmiyat, our focus is on organisations' cloud strategy and how to optimise in-house resources.