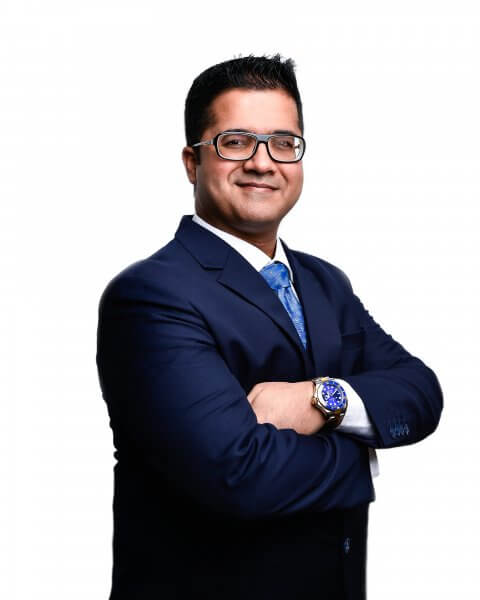 Samir Chopra, founder and CEO, RNS Technology Services, explains how the three-year-old security-focused systems integration firm is differentiating in the crowded marketplace.
Established in 2015, RNS Technology Services officially began operating a year later and provides customers with information and cybersecurity solutions through its team of technical experts and strategic consultants.
Armed with almost two decades of experience from a host of vendors, founder and CEO Samir Chopra was looking to build a systems integration firm that truly was solutions-centric and added genuine value to customers' businesses.
"From my previous experience, I found that without having the backing of a brand, it was quite difficult for a systems integrator to deliver true value. Unfortunately, the people delivering the solutions to customers were either not adequately skilled or they had the skills but didn't know how to communicate effectively to end-users," Chopra says.
In such an environment, he discovered that there was a huge opportunity to add value to customers' business and make their lives more secure and easier.
"This is where a firm like RNS comes into the picture. We offer beyond reselling and zero in on being solutions-centric and services-oriented provider."
Just in the span of two years, the SI has grown to boast over 100 enterprise customers including top banks with multi-million-dollar projects and 20 plus government firms among others. It has also managed to secure partnership with leading global vendors such as Fortinet, Palo Alto Networks, Citrix, FireEye, McAfee, Trend Micro to name a few.
This kind of growth was possible because the market understood the credibility the firm brought to the table early on, explains Chopra.
"We ensured that the market and our partners understood early on that we were not in the game just to resell licenses or hardware. There were enough players already fulfilling this aspect, so we had to make sure we were different," says Chopra. "Our vendors understood that to protect their reputation and to guarantee that customers were utilising the solutions that they were buying, they needed to have a partner like us, who can keep customers happy."
According to the CEO, customers were renewing their partnerships with the firm readily because they found RNS' offerings "useful and a genuine value-add".
"Customers are seeking specialists for the technologies that they were looking to integrate into their operations. This was missing in the market and we took advantage of this to establish ourselves as specialists for their security needs," he says.
RNS specialises in four key pillars of security – endpoint protection, detection and response, network protection, identity and data governance – with managed services as the link that binds them all.
Chopra says, "Endpoint protection is no longer just about antivirus or threats at the endpoint. The lines are disappearing fast between perimeter and the cloud. Most of us carry all our critical work on our endpoints. The threats have evolved greatly and today customers need endpoint detection and response (EDR) solutions, patch management solutions, file integrity monitoring solutions and so on.
"Typically, in a large organisation, there are not enough people to monitor these threats, let alone understand them. These threats fly under the radar undetected and sometimes unknown for years. This is the problem we are trying to solve from an endpoint perspective."
When it comes to detection and response, the firm is enabling customers to stay proactive and respond within real time during security incidents.
"Network protection has become a crucial element in an organisation's business today. With the perimeter disappearing and the cloud increasingly becoming customers' data centre, security is a huge concern," he explains.
Chopra goes on to say that 'identity and data governance' is the strongest pillar of security that the firm is focusing on.
"This is because if you look at where the world is going – a country usually functions on identity. Our address, phone numbers, credit cards and so on are based on identity. It is a huge part of the overall IT and security. And privacy is going to play a massive role going forward. We have also seen many fraudulent activities take place in this space," he says. "Both from solutions and services perspectives, we are offering our expertise in terms of ensuring customers are happy within this area and that their data is secure."
Increasing number of large organisations are realising that it is more efficient and economical to outsource complex IT-related services to third party providers. Identifying the opportunities present in this space, RNS has developed a robust services portfolio.
"This came naturally to us as we are a services-oriented firm and understood the potential of the market."
Over the course of this year, we will see the security systems integrator expanding its regional coverage and working towards achieving a double-digit revenue goal.
"Along with our revenues, we are aiming to double our efforts around customer engagement and internal staffing during this year."