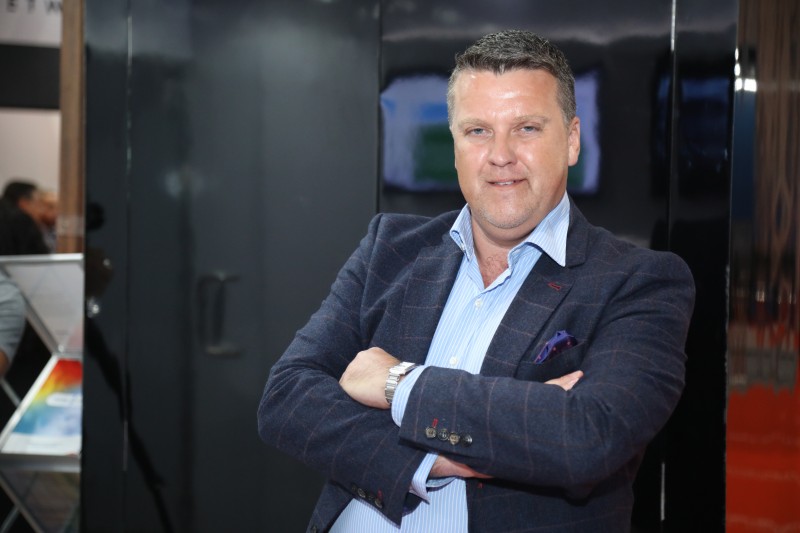 Alasdair Kilgour, vice president Middle East and Africa, Nuvias, reiterates how employees are the weakest link in an organisation's security strategy.
Value-added distributor Nuvias is planning to strengthen its presence in the region over the course of this year.
Alasdair Kilgour, vice president Middle East and Africa, Nuvias, says, "We are rapidly expanding across the region. We have just opened in Southern Africa and there are further expansion plans in the pipeline."
The distributor is seeing the region develop skills at protecting itself as businesses are increasingly becoming more aware of the security steps needed to be taken.
At Infosecurity Middle East, which took place in Abu Dhabi, the distributor highlighted key security threat factors along with its strategic partner Juniper Networks.
According to Kilgour, one of the areas where organisations are investing more time on is the post-breach detection phase. This is because businesses understand that they need to protect their operations and the next step is to ensure they are protected from the breaches that they have experienced.
He adds, "Employees are one of the weakest links in security for all organisations. This is because adversaries prey on the fact that an employee can inadvertently trigger an attack from within a company."
Kilgour suggests that businesses need to invest in educating employees on how they could accidently allow a security attack to take place.
"This is quite a difficult task as there are several dangers on a day-to-day basis. Also, it will be challenging to keep track of all the employees of an organisation."
However, he adds that employee awareness and tools to help them behave in a particular manner will go a long way to avoid being victims of a security or data breach.
As a pan-EMEA distributor for Juniper Networks, the company is building the relationship across the region.
Kilgour says, "Our main priority is to help advance our relationship with Juniper and increase the market awareness of the firm from a security perspective. We are looking to play a role in partner accreditation programme that can help accelerate partners' investment in the Juniper franchise."
The distributor offers partners a host of marketing support and resources throughout the year.
"We make sure to enable our channel on all fronts. We are launching a new programme called Nuvias Rapid Acceleration Programme (NuRAP) for Juniper partners. Juniper is an important partner and we are invested in them. As its value-add distributor, our primary focus is to continuously enable our partners on their offerings."
The distributor has launched an advanced networking, cybersecurity and recently a unified communication practice. Over the course of this year, we will see the distributor bring its existing vendors from other markets into the region.
"It is very much in harmony with our overall strategy. As part of the value proposition to our vendors, we consistently deliver across whole of EMEA as one organisation," Kilgour adds.