Fintechs are unlikely to ever replace banks in the Middle East, and they are best positioned as a great point of collaboration, says Emirates NBD's newly appointed Group chief digital officer, Evans Munyuki.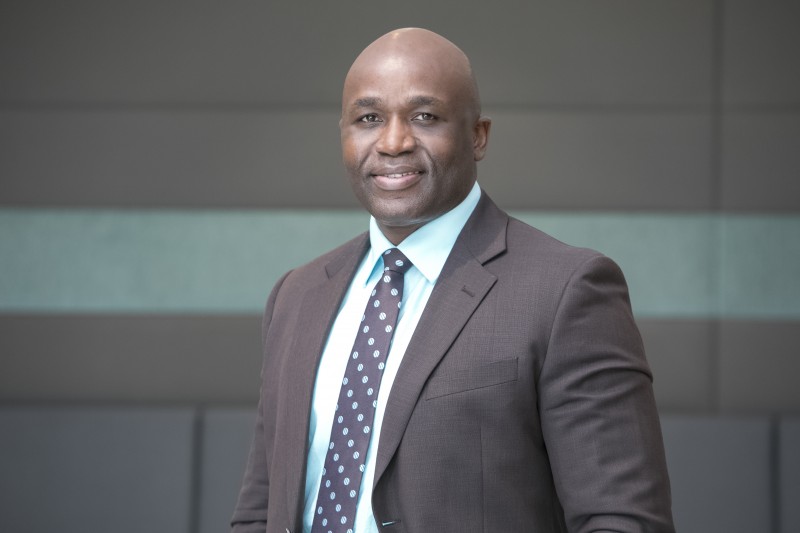 In an exclusive interview with Tahawul Tech, Munyuki said that rather, large "tech-fins" – companies that are technology-first and technology-focused, but are now considering the potential of financial services, could offer serious competition to traditional non-digitised banking.
"Fintechs are typically laser-focused, and usually focus on fixing one problematic piece of the banking supply chain," said Munyuki. "They don't have the scale and capabilities to take on the end-to-end value chain of banking. On a global basis, they don't have the regulatory infrastructure, the capital adequacy, the banking licenses, consumer trust, nor the customer base, and these are just a few of the reasons why it's very difficult for fintechs to go it alone."
A collaboration between a bank and a fintech company is a "much more likely, as well as a much more beneficial" proposition, added Munyuki, as "each has what the other needs." In fact, Munyuki now has a dedicated team working solely on fintech collaborations within the bank, in addition to the bank gearing itself to think and work like a fintech which uses dev-ops agile ways of work in its culture.
"Tech-fins," however, are the ones to watch out for. "I recently read an article about what could happen if Amazon decided to start offering bank accounts in the US over the next 5 years. In the article, Bain surveyed nearly 135,000 consumers in 22 countries, and over 50% of the US respondents stated their willingness to buy a financial services product from a tech company. Ironically, a large number (75%) of those willing to do this are millennials between the ages of 18 and 24.  This is where the real learning lies for banks," he said.
Much of this comes down to the digital relationship that such technology firms already have with customers in the new "digital world," where there is tremendous value in human-centered design, and the leverage of data, analytics, and artificial intelligence in creating personalised customer experiences, added Munyuki.
"While Amazon and Netflix have both continued to disrupt themselves, evolving themselves beyond their initial business models, the tailored relationship that they have with their customers, alongside their financial muscle and understanding of the value in data and design, could pose a real threat for banks with a traditional mindset," he said. "Banks which partner with fintechs, and/or banks which become fintechs themselves through a complete digital transformation best-position themselves to win in this era where the customer is the reason for everything we do."
Stay tuned for the full-length interview with Evans in CNME – coming soon.