The future requires a comprehensive development process for all sectors and areas of government work, said UAE vice president and prime minister, and ruler of Dubai Sheikh Mohammed bin Rashid Al Maktoum during a special ceremony to honour the first batch to have finished the country's AI Programme.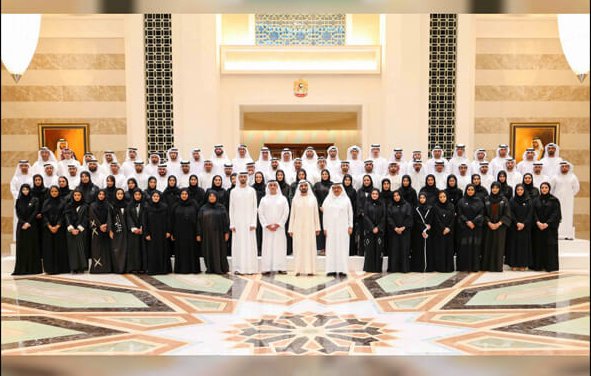 This development process, according to Sheikh Al Maktoum starts from a strong base of national talent capable of dealing with the tools and skills of the future, to the development of a new generation of governments based on the outputs of the new industrial revolution.
The AI Programme, a joint effort between the UAE National AI Programme and Kellogg College, aims to train UAE nationals and enhance their skillsets to accelerate the delivery of the UAE Strategy for Artificial Intelligence. The first batch included 94 participants.
"We want to develop solutions and turn challenges into opportunities. To be at the forefront of global investment efforts in advanced systems requires the preparation of qualified national cadres to lead this process," he added.
The training programme provided participants with insights on the latest tools and ethics of modern technology, practical uses of AI in various sectors and expected economic returns. The participants worked on a capstone project focused on the adoption of artificial intelligence in strategic sectors and explored the challenges of maintaining data integrity and information security.
The second batch of the Artificial Intelligence training programme will be launched in the coming period, along with the introduction of other specialised courses in the AI and Blockchain in line with UAE Strategy for Artificial Intelligence 2031 and the UAE Blockchain Strategy 2021.