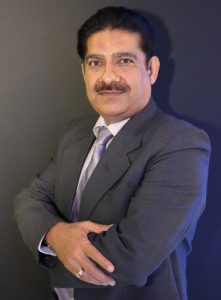 At GISEC this year, value-added distributor Arrow ECS' aim has been to position itself as a stronger player in the security space.
As an increasing number of organisations look at digital transformation seriously, advance security solutions will play a critical role in ensuring the business environments are protected from threats and cyber-attacks.
Vimal Kocher, managing director, Arrow ECS, says, "Partners must focus their efforts on building their cybersecurity offering and services around it. Customer requirements are evolving in line with the recent attacks. Businesses will spend a lot more on safeguarding their operations. For Arrow, the focus is on security this year. We are going to invest heavily in bringing the security solutions to the market."
Although the distributor boasts a robust security portfolio, it is important to stay in sync with current market demands, says Kocher.
"The security landscape is constantly changing. Today, we are not dealing with the traditional security environment, which is why we are investing in providing sophisticated security solutions."
The distributor is in the process of finalising new vendor partnerships, which we will hear about soon. Over the last six months, the firm has increased investments on technical resources and demo equipment to carry out the proof of concepts.
"We have certified our resources to provide technical trainings to resellers as well as end-users. We have made our basis strong so that when we approach new vendors, we have the right resources available to provide consulting for customers."
According to Kocher, the challenge for resellers to maximise the opportunities in security is around the initial investments that goes into resources, PoCs and technical training.
"This is where we have invested our money to complement our resellers' business. We provide them these support services to ensure that they can penetrate their customer base with the required knowledge. And eventually we will make sure that we enable our partners to provide those services themselves," he adds.