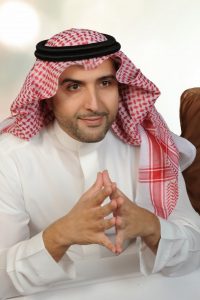 Asim Saud AlJammaz, VP, AlJammaz Distribution, shares insights into partners' cloud business and how its recently unveiled cloud marketplace can aid them to accelerate business.
Cloud has been a popular term over the last couple of years. How have cloud solutions enabled reseller partners to accelerate business growth?
Only few regional channel partners have played effectively in the cloud business. Most of them are still focusing on the traditional business or selling licenses on the cloud rather than on-premise with similar revenues and margins. Also, the end-user did not move to cloud, however in 2017 we have seen many customers looking to do so and exploring the related options, costs and values. We believe vendors and distributors could have played a stronger role in enabling the channel partners into cloud offerings and services.
What changes do you foresee in this market segment over the next year? What are the driving factors for cloud business within the region?
Over the next year, there will be increased cloud requirements from end-users, enterprises will need to have some of their services over the cloud. We will also see SMBs moving to the cloud.
To drive the demand for cloud business, vendors need to invest locally as many government firms and enterprises require the cloud service to be hosted within the same country. Distributors need to change their business models in the cloud and focus on enabling partners.
How can partners best prepare to maximise the opportunities in this space?
Value-added resellers and systems integrators need to associate with the right distributor partner who will help them to provide cloud services. They need to also identify the right vendor who can invest in the regional market and partner with operators who can provide local computing and storage cloud solutions. Partners should not resist market changes, they need to adapt to new trends and become a leader in it.
Can you elaborate on the objective of AlJammaz' recently unveiled cloud marketplace?
As a value-added distributor, our role is to inspire, enable and empower our channel partners with new technology trends and provide them with the right tools at the right time to be successful and ride the market transformation wave before they get disrupted by new players. We have been always trying to evolve and transform along with the market and emerging trends. We believe in the omnichannel business model where partners can complement each other with vendors. The buyer today will be the seller tomorrow and our new cloud platform allows the channel partners and vendors to do that. This way they can sell and buy each other's services online. It also makes it easier for resellers to provide a mix of hybrid cloud between different vendors and solutions either on-premise or over the cloud in one invoice.
What are the features most beneficial to resellers within this marketplace?
We will cover many services from infrastructure as a service, application as a service, storage as a service, backup computing, IoT platforms, local and international computing and storage clouds, cloud professional services, omnichannel capability where channel partners can provide their own services to other channel partners and vendors, white label fully managed market place and many other services.
Today, we have over 15,000 cloud services available for business, this will reach 100,000 plus soon. This is where we as a value-added distributor and our channel partners can play a role to guide the end-user around what to trust and what to use from this portfolio of cloud services. We will be testing and qualifying the right cloud vendors, having the contract with them that protect reseller partners and end-users on their behalf. We will provide the right catalogue of trusted, business accelerating solutions to our channel partners who can then offer it to their end-users. Channel partners can effortlessly join our network and play a significant role in the digital era.
What are the criteria for a partner to join the marketplace?
Today 99 percent of channel partners are still focusing on regular systems integration and services they have been always doing. Most of them are aware that business is changing, customer requirements are evolving, and vendor go-to-market strategies are being redefined. However, they are not sure how to transform and play a role or be able to focus and identify the opportunity. The biggest reasons for this include lack of tools to provide these services, need for high investments to offer cloud marketplace platform, lack of technical expertise on how to sell and promote different cloud and hybrid cloud solutions and sub-standard vendor engagement. We are here to change that, we are providing an easy, no cost cloud marketplace that the channel partners can white label under their brand, and offering tested and qualified solutions and applications, which partners can start selling immediately. We are also backing them with the technical expertise and training programmes on how they can sell, promote and deliver cloud solutions to their customers to assist them in their digital transformation journey.
Can you elaborate on other plans from AlJammaz that partners can expect around cloud solutions in the coming year?
When it comes to the cloud business, we have big plans together with some of our partners on how we can help them to provide different solutions from private cloud to public cloud. With emphasis on cybersecurity, we help partners deliver a comprehensive solution set to their customers.
We have restructured our operation last year to be able to provide end-to-end solutions and address customers' problems by creating Solutions business unit in different areas. Our Data Centre business unit provides complete solutions within data centres from building to managing it with all the complementary tools to create a private, public or hybrid cloud. The IoT and Connectivity Solutions business unit offer partners with all solutions required in an IoT-led environment such as hardware, software or platform to manage the project. The SMB business unit provides end-to-end solutions for the SMB market, channel partners do not need to search every vendor to know what he can offer for the SMB space. Other business units include Collaboration and Wireless, Cloud and Digital Distribution, Infrastructure and Test Systems, Cybersecurity, Physical Security and Retail and Consumers.