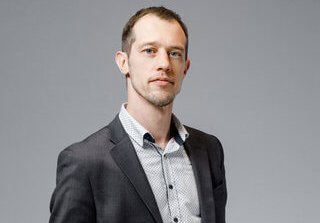 Adelle Geronimo caught up with Veeam's product strategy specialist Mike Resseler at the VeeamON 2019 conference in Miami to discuss how the firm is embedding security into its offerings and how it is enabling customers to navigate the multi-cloud era.
As a data protection and management software company, how is Veeam enabling security?
Backup is an important part of any security strategy. It is a critical process in terms of recovering from attacks such as ransomware.
A good example of our innovations in this space is Veeam's DataLabs solution, which was launched in January this year.
DataLabs is aimed at providing customers with increased security and data governance. The feature allows organisations to conduct security analyses on virtual machines before they are recovered in order to prevent ransomware from being restored accidentally. Customers can choose to either not recover the virtual machines impacted by ransomware or restore them without network connectivity, so they can be scrubbed.
These are the kinds of innovations that we seek to ensure that we don't only provide the security our customers need but also give them more value from the investments that they put into our products.
What are the key factors does Veeam keep in mind when developing new solutions?
Whenever our customers request for new functionalities or entirely new solutions, instead of simply rolling them out we make sure that these new features offer the best value to their businesses.
This means bringing them solutions that provide the best user experience for our customers while also allowing them to save time and money. It's a mindset that has been instilled within the engineering from day one.
Secondly, we ensure that our solutions are future-proof. We want our solutions to stand the test of time. Therefore, we make sure that our products are adaptable whenever we need to add or revamp any functionality.
Obviously, there are several challenges such as the time it takes to develop and complete but in the end, the goal is to be able to deliver solutions that will bring more value to our customers.
I do believe that's what makes us an innovative company.
How can Veeam help organisations manage their data in a multi-cloud era?
Many enterprises today are hosting a number of workloads across a variety of clouds may it be AWS, Microsoft Azure, IBM and so on. A big challenge that they are facing is how they can manage the distributed data across these different environments. Veeam is well-equipped to help them navigate the hybrid cloud era and offer them a multi-cloud approach with services such as cloud backup, disaster recovery as a service, cloud data retention, cloud mobility –recovery of on-premise and cloud workload throughout the cloud environment; and cloud and SaaS data protection copy of data with SaaS and cloud services such as AWS, Azure or Office 365.