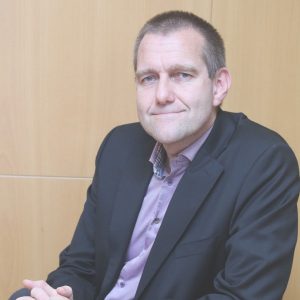 Patrick van Arendonk, director, Cloud First, Exclusive Networks Group, elaborates on how the firm aims to assist partners on their journey to the cloud.
Cloud has transcended from being a buzzword to seeing several on-ground applications over the last few years. However, regional channel partners are yet to completely optimise the opportunities that the technology presents.
Patrick van Arendonk, Exclusive Networks Group's recently appointed director for Cloud First, believes partners need to be educated on the benefits of cloud to be in a position to approach customers expertly.
Over the last six months, Arendonk has spent time conversing with partners and vendors across the region to gain a better understanding of the overall cloud market.
He says, "We have a huge opportunity for providing skillset and knowledge about cloud. We have seen that many partners across all regions lack the knowledge to talk about cloud at its basic level. Our immediate priorities are to educate our own teams on talking the cloud language and extend that to our partner base. We will also ensure to be in sync with our vendor strategies."
He adds that for many partners and customer it is a journey to the cloud.
"It will happen although it will not take place overnight. Education is the fundamental piece of this journey while security also plays a critical role. We need to make sure when data or application workloads are moved to the cloud, it is done in a secure manner. As a value-added distributor known for its security proficiency, we have immense knowledge in this space."
Partners need to understand cloud skillfully to be able to explain to customers about the migration of applications and data to cloud, compliancy and the level of security involved in the process.
"Our aim is to guide them on this journey," Arendonk says. He admits that over the last few years, some partners have come forward with a keen interest and asked for help with the cloud movement. However, most of the partner community are not proactive.
According to Arendonk, the firm will invest in training sales and pre-sales engineer teams and motivate them to learn more. He says it is also important for them to attend cloud-specific events to understand the nitty-gritties of the technology.
"This way, we take a step further and develop a more knowledgeable team within the company, which different regions can leverage," he explains.
The factors driving the demand for cloud solutions are largely within security and migration of data. Recent cloud-related security breaches were about fundamental basic hygiene requirements, says Arendonk.
"It was about not securing the data sitting in the cloud. When we talk about moving data to the cloud, the opportunities will be around authentication and encryption services and solutions."
Over the course of this year, we will see the company doubling-down on its cloud strategies to ensure its partner community is equipped to approach customers as trusted advisors.
"2018 will be about internal education and transferring that knowledge to our partners. We might also look at providing a white label of cloud expert resources. It will not be a service which we provide directly but one that partners can take advantage of. We will also ensure we are aligned with our vendors' strategies," he adds.