EMEA organisations are now more than ever heavily focused on building the foundation necessary for application-driven digital transformation, according to a report.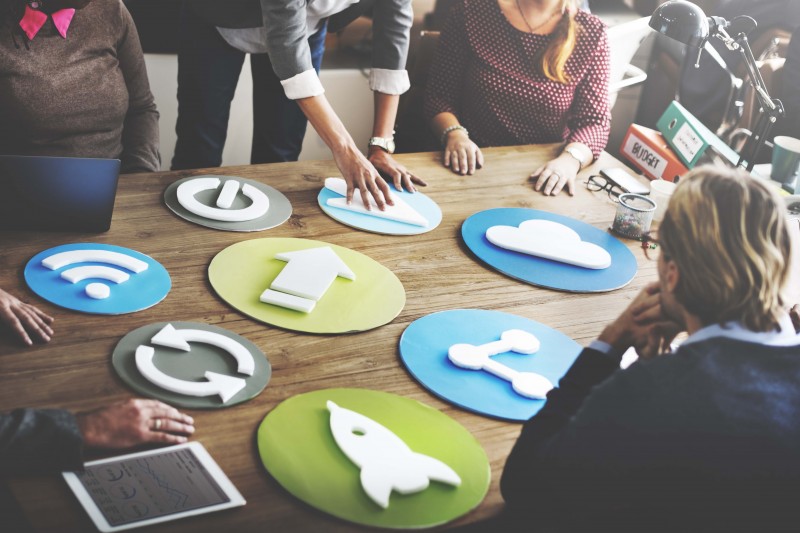 The 2018 State of Application Delivery (SOAD) report by F5 Networks revealed that the growing influence of multi-cloud deployments are helping EMEA organisations better optimise apps, automate and embrace digital transformation. It also highlights the most up-to-date operational and security challenges associated with this shift.
"Many are moving toward multi-cloud environments that will enable them to pioneer platforms for competitive differentiation and innovation in the digital economy," said Cindy Borovick, Business Intelligence Director, F5.
According to SOAD 2018, IT optimisation is the number one benefit expected from digital transformation efforts in EMEA (69 percent of respondents). Competitive advantage came second with 59 percent, and business process optimisation was a close third with 46 percent.
In addition, over half (57 percent) of respondents indicated they are employing automation and orchestration of IT because of digital transformation. Almost half (48 percent) are moving to deliver apps from a public cloud, and 48 percent are changing how they develop those applications. 43 percent said digital transformation has prompted the exploration of new app architectures involving containers and microservices.
The study also found that 54 percent determine which cloud is best for each application on a case by case basis. This is fueling an uptick in multi-cloud environments, with 75 percent of respondents claiming to use multiple cloud providers.
As ever, security remains a key concern in the cloud. In EMEA, applying consistent security policies across all company applications was deemed to be the "most challenging or frustrating" aspect of managing multi-cloud environments (42 percent). 39 percent believe the biggest challenge is protecting applications from existing and emerging threats.
SOAD 2018 concludes that this has led to an increase in organisations deploying Web Application Firewalls (WAFs), with 61 percent now using the technology to protect their applications.
SOAD also reported that organisations in EMEA leverage 15 different application services to keep their apps fast, safe, and available.
Security is still regarded as the most important application service in EMEA (44 percent, compared to 39 percent globally). Interestingly, as IT organisations prepare for the digital economy, gateway services are starting to emerge as a 'must-have'.  The top gateway services in EMEA relate to the Internet of Things (34 percent), SDN (32 percent), API (32 percent) and HTTP/2 (28 percent).
Key app service security challenges include the increasing sophistication of attacks (42 percent), employees underestimating the impact of not following security policies (41 percent), the increasing complexity of security solutions (29 percent), mobile app security (35 percent) and lack of IT security skills (28 percent).
"By embracing modern application architectures, cloud models, and a wide diversity of devices, EMEA organisations are striving to capitalise on the digital economy," said Borovick.