After a slight delay, Apple has announced that pre-orders for HomePod will begin on 26th January with units set to begin shipping on 9th February.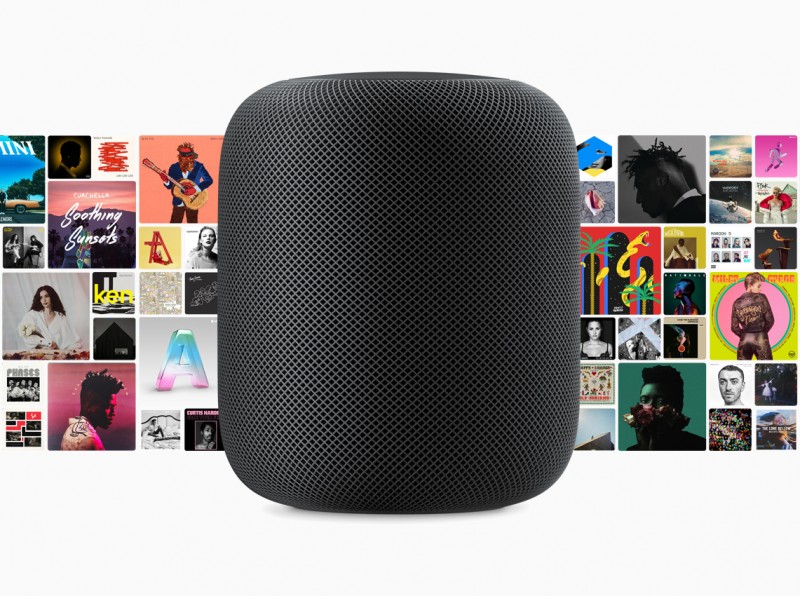 The $349 smart speaker will only be available in just three countries at launch: US, UK, and Australia. However, Apple has yet to confirm a Middle East price for the HomePod.
Apple unveiled HomePod at WWDC back in June, where Tim Cook and Phil Schiller touted the device's musical capabilities. Dubbed a "magical new music experience," the 7-inch speaker is packed with a seven-array beam-forming tweeter array and a high-excursion subwoofer to deliver rich, robust sound.
It also uses spatial awareness to sense its location in the room, understand the tracks in the song that's playing, and essentially remix the sound according to the room it's in. Apple says HomePod will "automatically analyses the acoustics, adjusts the sound based on the speaker's location, and separates the music into direct and ambient sound."
HomePod is designed to work with an Apple Music subscription, however, so Spotify users need not apply. Apple hasn't officially announced whether it will be able to play music from local iTunes music libraries or iTunes Match, but according to a report from 9to5Mac, it will.
The report also noted that the HomePod will be able to "play content purchased from iTunes, stream Beats 1, and listen to podcasts without needing a subscription."
However, two features missing at launch are stereo sound, where two HomePods in the same room separate into left and right channels, and multi-room audio, a feature tied to AirPlay 2 that will let you send audio to another HomePod in a separate room. Apple says the features will be "coming this year in a free software update." Both Google Home and Amazon Echo devices have similar features.
According to Apple, the HomePod is a music player first, smart speaker second.
Perhaps more importantly, HomePod is also a smart speaker, marking Apple's first competitor to Google Home and Amazon Echo. It will do as variety of things at launch, including sending messages, setting timers and reminders, checking the news and weather and listening to podcasts, as well as controlling a variety of smart devices.
Developers can also use SiriKit for HomePod to enable new actions related to messaging, lists, and notes. Presumably Apple will expand the abilities of HomePod in a future update.