DUBAI, UNITED ARAB EMIRATES, 6th March 2021: In response to the growing demand for high-quality camera equipment to meet the evolving requirements of today's content creators, Canon announces the EOS M50 Mark II, the successor to the award-winning EOS M50. The global appetite for creating, sharing and watching content on Instagram, YouTube and Twitch shows no sign of slowing down – with people dedicating more time exploring hobbies and learning new skills. In Europe  alone, between Q3 2019 and Q2 2020, TikTok saw its monthly usage increase by 93 per cent amongst 16-64 years olds.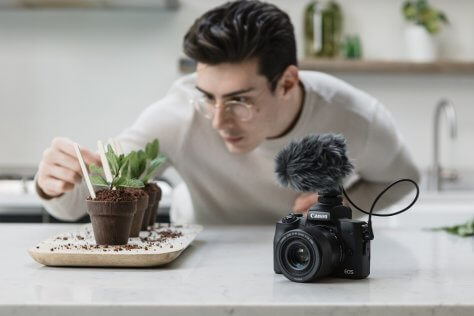 A small, yet powerful mirrorless camera, the EOS M50 Mark II makes the entire process from shooting to uploading content easier than ever before. Capable of capturing landscape and vertical 4K video or livestreaming Full HD directly to YouTube , this camera enables creators to take their content to the next level. With a 3.5mm microphone input, clean HDMI and USB output, this camera has all the inputs and outputs a content creator could need. Its compact body, vari-angle touchscreen and compatibility with a range of Canon lenses means users have complete creative freedom – whether they are capturing beautifully framed 'to camera' pieces or are vlogging on the go.
Commenting on the announcement Binoj Nair, Marketing Director – B2C Business Unit, Canon Middle East, said: "The launch of the EOS M50 Mark II comes at a time where the interest in photography and videography has never been higher, with social media platforms becoming more image-led than ever before and especially in the Middle East where platforms like YouTube are extremely popular". He added, "We understand the importance of versatility in content creation, particularly in being able to use different kind of lenses, depending on the content being created. This is where camera technologies will play an essential role in the future of storytelling. This has prompted today's consumer to be on the lookout for a light, affordable, state-of-the art mirrorless camera that can address the need of casual and professional content creators requiring innovative product solutions to pursue their passion".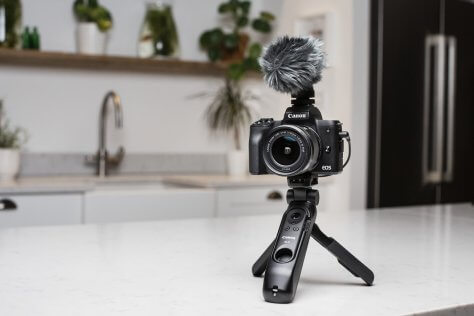 The Canon EOS M50 Mark II will be available from the end of March 2021, but can be pre-ordered from today. For more information, please visit: https://en.canon-me.com/cameras/eos-m50-mark-ii/
EOS M50 Mark II – Key Features:
Create and share content to any platform through Wi-Fi and Bluetooth connectivity
Capture vertical videos to post direct to social channels
Clean HDMI output for direct livestreaming from YouTube
24.1MP APS-C sensor for stunning images and Full HD video
Versatile Vari-Angle touchscreen display for multiple shooting options
A 3.5mm microphone input for professional sound quality
Lens compatibility to match all perspectives and styles.