CNME Editor Mark Forker reviews the newly released vivo V20, which has been tipped to make a seismic impact in the ultra-competitive smartphone market in the Middle East.
The number of smartphone users in the Middle East & Africa has doubled from 86 million in 2014 to 174 million in 2020 – and smartphone vendors see the vast opportunities for further growth in the region, especially when you consider the demographics of Saudi's burgeoning young tech-savvy population.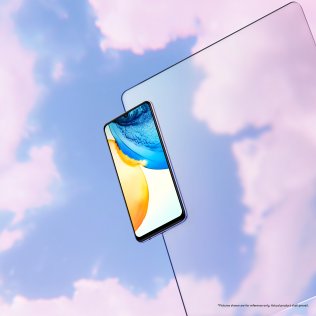 We live in an on-demand digital economy in which we rely on applications on our smartphones to conduct our daily business, so therefore the importance of having a smartphone that provides you with the experience you desire is paramount.
The constantly evolving expectations of the consumer has forced smartphone vendors to be more innovative, and vivo has certainly carved out a niche for itself in terms of its ability to invest in R&D to ensure it satisfies the needs of its expectant end-users.
The latest release from the Chinese smartphone company has all the capabilities to deliver an all-round strong performance and has positioned itself to be the best-in-class when it comes to smartphones on the market.
Now let's take a closer look at some of its unique features and capabilities:
The Bigger Picture
We live in an era of influencers and Instagram, and it goes without saying that a top-class camera is high on the list of priorities for consumers when it comes to buying a smartphone.
Well, the new vivo V20 has that purchasing power when it comes to camera capabilities. The company has firmly established itself as a smartphone provider that has always delivered widely acclaimed camera features and the new V20 is no different.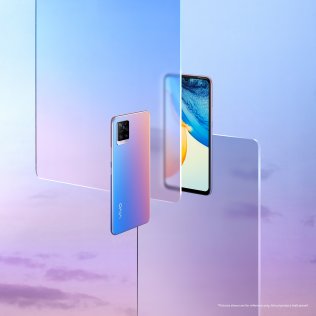 One of the V20's USPs is its 44MP Eye Autofocus (AF) Front Camera – as its name suggests, this feature enables rapid eye autofocus tracking when taking pictures and recording videos. Through an algorithm developed independent by vivo, eye positions and orbits are accurately outlined in real-time, allowing users to produce high-quality visual content with a clear focus on the subject.
In addition to this, the rear camera of the V20 consists of a 64MP main camera, an 8MP multi-function camera and a 2MP mono camera.
How does it look on me?
We all want a trendy smartphone that catches the eye, whilst it is critically important that it delivers an unrivaled experience, we still want it our smartphones to have the wow factor, and the new vivo V20 certainly radiates a feeling that it is a premium product.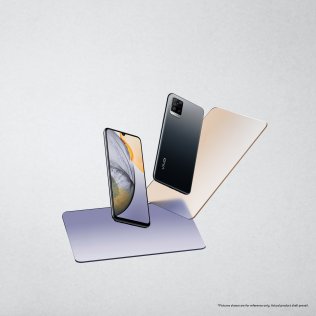 It has a distinctive vibrant and sleek design and weighs just 171g. The innovative company invest significantly in R&D, and leveraged that to select AG Matte Glass technology, a chemical-based treatment applied directly on the surface of glass. In addition to this, the smartphone boasts anti-glare properties, which make it easy to use even in bright sunlight, which can be a bugbear for most smartphone users in the sunny climes of the Middle East. The coating used by vivo also makes the smartphone resistant to scratches and fingerprint smears.
I've got the 'Power'
As aforementioned above, we no longer have any tolerance for bad experiences, and when it comes to our smartphones, performance at the end of the day is the be all and end all.
The reason why the vivo V20 is going to make waves with its latest invention is the phenomenal performance capabilities of the device.
The 8 nm octa-core Qualcomm Snapdragon 720G processor powers the V20 with a strong combination of features that deliver a smooth performance for all the applications that you use on a day-to-day basis.
8GB of RAM allows consumers to run multiple apps simultaneously, while 128GB of ROM provides ample storage for large games and videos – and finally the 4,000mAh (TYP) battery with vivo's 33W FlashCharge technology offers solid durability and rapid charging, resulting in a more convenient mobile experience for users on the go.
The Verdict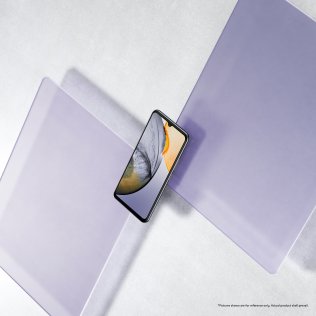 Over the last number of years vivo has continued to capture and gain market share due to quite frankly the quality of its smartphones.
Their V Series of devices have been well-received by end-users, but its latest offering is different and ticks every box that you want from a smartphone, such as design, camera capabilities, storage, battery durability and processor power.
A fantastic smartphone, that not only looks the part, but delivers the good and is also retailing at a very competitive price when pitted against its market rivals.
Price: AED1399
Available at: All Major Retailers.