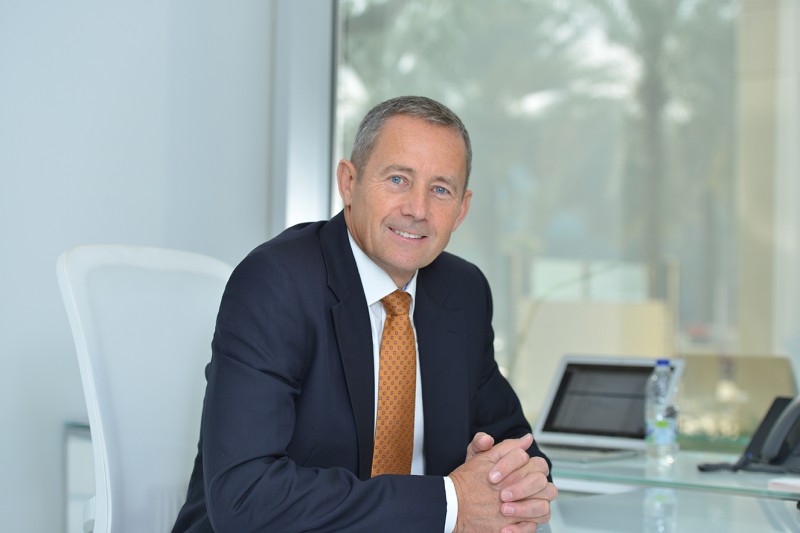 Gareth Hansford, general manager, Gulf Software Distribution (GSD), discusses company updates and priorities for the next couple of months.
Having defined clear areas for focus and investment at the beginning of the year, regional value-added distributor Gulf Software Distribution (GSD) has successfully grown its top priorities – people, partners and products.
Gareth Hansford, general manager, GSD, says that the company has doubled the size of its team and substantially developed its partner network over the past six months.
"We have significantly grown the number of value-added resellers and systems integrators we are working with," he says. "We have also signed up two new vendors – Cloudflare and STEALTHbits, which are complementary to our existing IBM portfolio."
From day one of its regional operations, set up in 2016, the distributor has focused on developing a niche around IBM Software in the GCC. While that continues to be a focus, it is now looking at creating a strong security and analytics offerings.
Cloudflare is focused on delivering web performance and web security.
Hansford says, "Customers can look forward to improving the performance of their web presence and protecting their Internet applications against web attacks with Cloudflare technologies. We are excited about this partnership as we believe it will create immense opportunities."
STEALTHbits develops software aimed at protecting credentials and data from insider threats, audits changes, and automates tasks for security and compliance across a customer's infrastructure.
The GM points out that new vendors are onboarded through criteria, such as, if they fill a gap within the company's current capabilities or if the new technology can build on existing technologies that partners have been already working with, to create profitable solutions.
"Both these vendors are extremely complementary with IBM's portfolio. For example, STEALTHbits match well with the IBM Guardian products that we have, which are focused around structured data, while they are largely for unstructured data, thus, allowing us to provide a comprehensive solution for customers."
The distributor also has plans to partner with another new vendor before the end of year. Hansford says, "This one is around deception technology. All three new vendors are focused on security."
According to Hansford, the number one priority for the firm are partner relationships and this is a huge driver for the distributor's overall business growth.
"Our continued focus will be on understanding our partners' businesses and making sure we can add value by delivering the right technology, by either taking them to other parts of IBM technology portfolio or extending it to new propositions. Our focus is on growing their business and therefore growing their profits."
Going forward, we will see the distributor developing its proficiencies into three broad areas – security, analytics and customer engagement.
GSD plans to double down on its security offerings through its IBM portfolio and recent new vendors.
"We are going to have our prime focus on analytics tools, which is very much about visualisation, and then will explore further into predictive analytics and finally into artificial intelligence. That's the journey we are endeavouring to take our partners through."
Hansford adds that customer engagement is a specialised area, where the company has selected a few new partners. "IBM has great tools in this area with Watson Customer engagement portfolio. We are working with them to find opportunities around this space. We have picked this segment as a niche because we believe we can stand out, especially as it's an untapped market."
The GM is also cautious of not spreading the firm too thin by venturing into different areas. He emphasises that the focus on partners will be a priority.
"We will train our partners and ensure we are choosing them for the right reasons and because we are convinced we can add value to their businesses. We will stay true to our focus," he says.
Instead of a standalone stand, this year the distributor will be showcasing its complete vendor portfolio to partners and customers through dedicated meetings, enablement sessions and demonstrations during the upcoming GITEX Technology Week, taking place next month in Dubai.