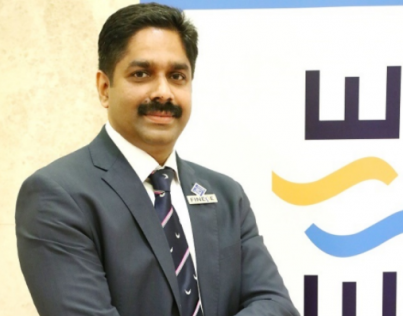 Participating at GITEX Technology Week for the eighth consecutive year, solutions provider Finesse is showcasing its end-to-end portfolio to enable regional customers to drive their digital transformation journeys.
Eljo JP, director, Global Business Development, Finesse, said, "GITEX has always been an ideal platform for reinforcing the Finesse brand into this market. It gives us a great opportunity to showcase new technologies together with our partners."
He added that the firm's theme at GITEX this year is around digital transformation.
"Customers can depend on us for all their digital transformation requirements, right from collection, processing, automation to generating important insights, which can assist them to take critical business-decisions."
One of the first steps to embark on the digital transformation journey is to collect the exponentially growing data.
"At Finesse, we will help customers to completely automate and digitalise the whole process. Our innovative solutions can also help in processing the information through workflow systems, business process management and also through Robotic Process Automation (RPA)."
The director also added that additionally the systems integrator offers solutions to generate in-depth insights through different technologies such as analytics, analysis, Artificial Intelligence and Machine Learning.
He said, "Increasing number of customers are realising the importance of ensuring that security is deeply interwoven with their digital transformation strategies and solutions. End customers are using many mobile devices and securing them should be a priority. We offer multi-factor authentication solutions to customers, especially for those in the banking and finance vertical. We offer customers end-to-end digital transformation solutions."